The Amethyst blog posts are in regard to fashion made with the color of Amethyst and jewelry made with the stone. Amethyst is a semiprecious stone and is the traditional birthstone for February.
Amethyst is a violet variety of quartz often used in jewelry. Amethyst occurs in primary hues from a light pinkish violet to a deep purple. Amethyst may exhibit one or both secondary hues, red and blue.
In addition to the news listed below we may have more on the subject. You can search for additional amethyst blog posts by using our search engine.
Laura Vandervoort Lovely at Ted Baker London's SS15 Event
Andi Alyse Jewelry Collection Introduction
Natasha Morse Designs: Jewelry Collection
Kate Upton Wearing Amethyst Stud Earrings
Kellie Pickler Sparkled in TACORI on Purple Carpet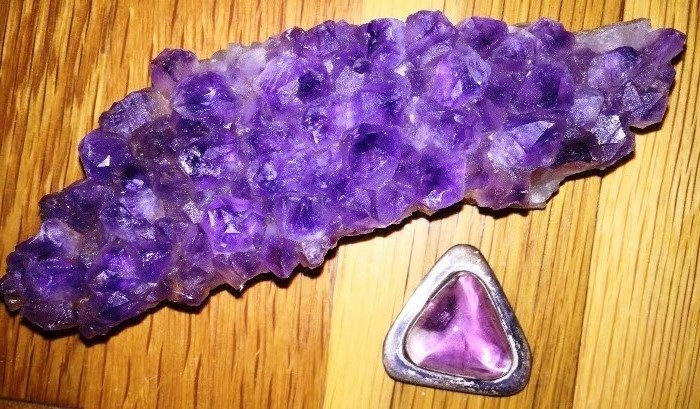 If you are interested in gem stone colors, you may also want to visit the aqua marine blog post page.