Sarah Jessica Parker is an American actress, producer, and designer. She is best known for her leading role as Carrie Bradshaw on the HBO television series Sex and the City (1998–2004). She was also an executive producer on the show, and won two Emmy Awards, for Outstanding Comedy Series in 2001 and Outstanding Lead Actress in a Comedy Series in 2004. Parker made her Broadway debut in 1976 aged 11, in the revival of The Innocents, before going on to star in the title role of the Broadway musical Annie in 1979. She then appeared in the 1984 films Footloose and Firstborn. She returned to Broadway in the 1989 play The Heidi Chronicles. Her other film roles include L.A. Story (1991), Honeymoon in Vegas (1992), Hocus Pocus (1993), Ed Wood (1994), The First Wives Club (1996), The Family Stone (2005) and Failure to Launch (2006). In addition to her two Emmy wins, she also won four Golden Globe Awards and three Screen Actors Guild Awards for Sex and the City. She reprised her role of Carrie Bradshaw in the films Sex and the City: The Movie (2008) and Sex and the City 2 (2010).
In 2000, Parker hosted the MTV Movie Awards, appearing in fourteen different outfits during the show. She has also become the face of many of the world's biggest fashion brands through her work in a variety of advertising campaigns. In August 2003, Parker signed a lucrative deal with Garnier to appear in TV and print advertising promoting their Nutrisse hair products. Parker in September 2007 In early 2004, shortly after the last season of Sex and the City wrapped up, Parker signed a $38 million contract with the Gap.It was the first multi-season contract in the clothing company's history, in which Parker was to appear in their upcoming fall ads, and continue until the Spring of 2005. The endorsement sparked many levels of criticism from the public; the glamorous, urban-chic fashionista that her character Carrie Bradshaw has branded her with, was ironic considering the Gap maintains an image that does not promote high-end fashion. Wendy Liebmann, president of WSL strategic retail, suggested that the Gap "felt the need for an iconic but contemporary face to represent [themselves]. they were perhaps feeling a little insecure, a little in need of some high luster around the brand". However, the ad campaigns were a success, and Parker had given the Gap a new, fresh face that appeared in many commercials, online and print ads, and other promotions. In March 2005, Parker's contract with the Gap ended, and was replaced with then 17-year-old British soul singer Joss Stone. A rising star at the time, Stone's replacing of Parker was a puzzling move to the public. The company then stated that "While Gap will always seek partnerships with celebrities, musicians and rising stars, we don't have any future plans to sign a single person to a multi-season deal like the unique and special relationship we enjoyed with Sarah Jessica". Parker released her own perfume in 2005, called "Lovely". In March 2007, Parker announced the launch of her own fashion line, "Bitten", in partnership with discount clothing chain Steve & Barry's. The line, featuring clothing items and accessories under $20, launched on June 7, 2007, exclusively at Steve and Barry's. In July 2007, following the success of "Lovely," Parker released her second fragrance "Covet." In 2007, Parker was a guest on Project Runway for the second challenge. In 2008, Covet Pure Bloom was released as continuous series of Covet. In February 2009, as part of the "Lovely" collection, Parker launched a series of three new fragrances called "Dawn", "Endless", and "Twilight". On February 28, 2014, Parker started the SJP Collection, a footwear line, at Nordstrom. She Instagrammed herself overstepping the chain residents on 66 Perry Street put up to prevent overcrowding and unwanted visits to the now-famous address to promote the line, angering neighbors. In June 2015, she was named the new spokesmodel for Jordache Jeans.
What has Sarah Jessica Parker been wearing lately? Let's take a moment to learn more about the fashion, jewelry, or beauty products that Sarah Jessica Parker has been enjoying.
Sarah Jessica Parker Fashion Blog
Sarah Jessica Parker Instagram
Sarah Jessica Parker Wikipedia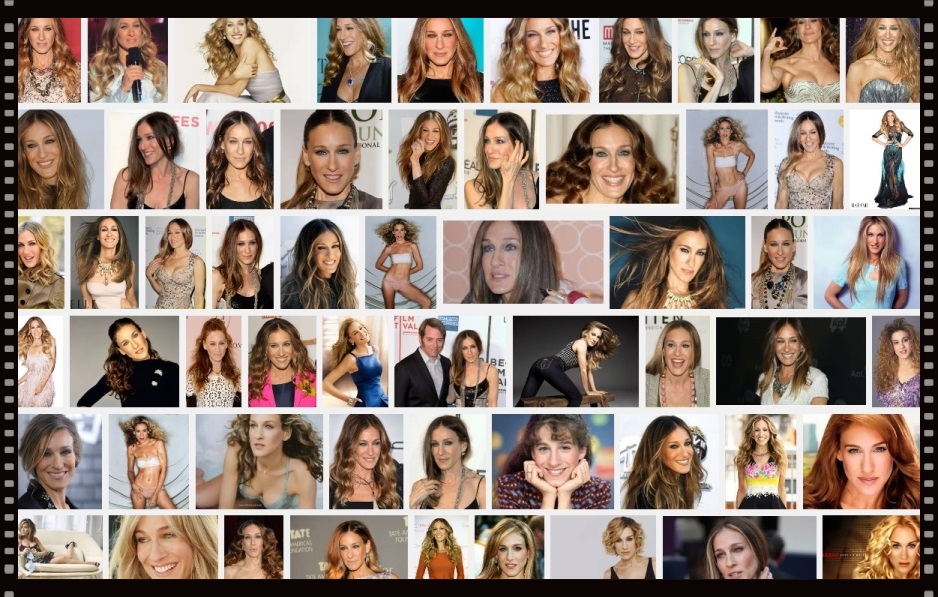 View more fashion blog celebrities.
Learn about SJP by Sarah Jessica Parker.