The Fashion Brand Directory is a great place to find stylish designer fashion. We enjoy hand picking designers and upscale boutiques to bring to your attention. From our luxury fashion brand directory, you will find designer handbags, designer clothing, and some of the most stylish designer accessories and footwear on the planet. If you love Gucci, Diesel, Prada, Armani, DKNY, Dolce & Gabanna, etc., this fashion guide is the place for you. Check out the designer shoes, or possibly you are interested in spicing up your life with luxurious lingerie.
Shop Women's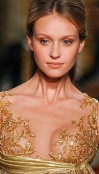 Bergdorf Goodman Women's Fashion
Shop Handbags

Bergdorf Goodman Handbags
Shop Jewelry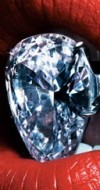 Bergdorf Goodman Jewelry
Shop Shoes
Shop Men's

Bergdorf Goodman Men's Fashion
Shop Children's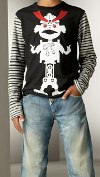 Bergdorf Goodman Kids Fashion
Neiman Marcus Kids Fashion
Shop by Brand:
New designer fashion labels are emerging on the scene each and every day. Inevitably, designers and designer brands are spotlighted at fashion week events, fundraisers, trunk shows, etc. Season after season the new rising star is presented for our review. Like gladiators, they receive a thumbs up or thumbs down from the important fashion media companies and luxury retailers around the globe. Unfortunately, many of the emerging stars fall as fast as they had first risen.
On our Fashion Brand Directory, the primary goal is to highlight the labels that have already reached stardom. We fully understand that the fashion brands that have not reached an iconic level still have a great deal to offer (enthusiasm, spectacular collections, fresh trends, etc.) However, at this time, we are not interested in "potential". We are more concerned with providing our viewers with easy access to excellence.
Fabulous Fashion Brand Retailers
This style savvy guide is perfect for the luxury fashion shopper. You will find the best in designer fashion. You may not find the best prices on the internet. In our opinion, true fashion has little to do with price. If you have to ask how much, you may not be ready for this fashion guide.
Keep you eye on luxury fashion branding.. Who will be the next big luxury brand.