Façonnable is a high-end men's clothing brand founded in Nice, France by Jean Goldberg in 1950. Jean Goldberg, from a master tailor heritage family opens a boutique-atelier on rue Paradis in Nice the birthplace of the brand. Heir of a tradition and know-how of the great artisans of Eastern Europe, he very quickly became a staples of the French Riviera. The results of his work was to dress the movie stars of this era with his unique form of classic style with a twist which helped quickly establish the brand in all France. Superb tailoring and exclusive luxury fabrics showcase an unparalleled elegance that has been part of the brand's DNA since the beginning.
Albert Goldberg takes over the family atelier in Nice in 1961. His know-how and artisanship inherited from his father resulted in supreme art of cutting and finishing for luxury garments. He created a new lifestyle for the jet-setters of his time, reflecting the essence of the French Riviera.
In 1975, a classic wardrobe for a modern man of the mid 70's is created. Façonnable successfully collaborated with the top European and American companies to create exclusive collections – like Alden, Sebago and Van's. Additionally, in collaboration with Loro Piana, Albert Goldberg created the innovative Façorain© fabric: an invisible membrane applied to prestigious wool and cashmere fabrics - thus becoming completely water and wind repellent, while retaining their luxury hand and natural breathability.
In 1990, Façonnable launches its first collection of watches.
Nordstrom, the giant U.S. retailer, acquires Façonnable.
Lebanon - based M1 Group acquires the brand. Façonnable is now enjoying a new era that brings a long term vision to increase brand equity. M1 group is a diversified investment holdings group based in Beirut, Lebanon.
In 2016, Pepe Jeans Group takes over the management of Façonnable.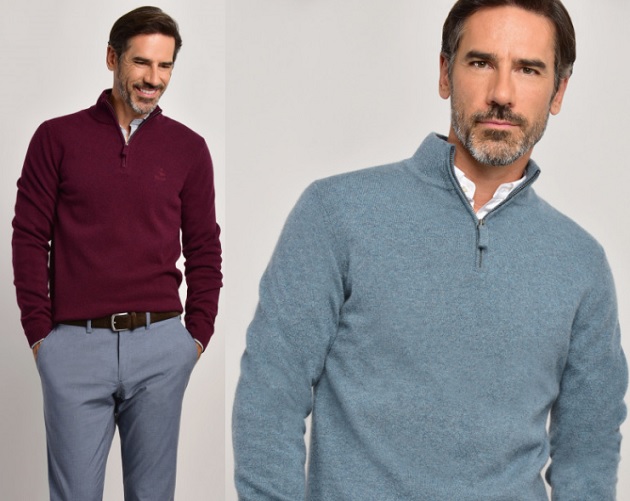 Learn more about the men's Faconnable fashion brand.

Thank you for using the Apparel Search website to learn more about fashion brands for men.