In this area of the fashion brand directory, you will find men's fashion brands from leading apparel companies and fashion designers. When browsing this directory, you will find some of the most stylish clothing and hottest fashion labels in the world of fashion.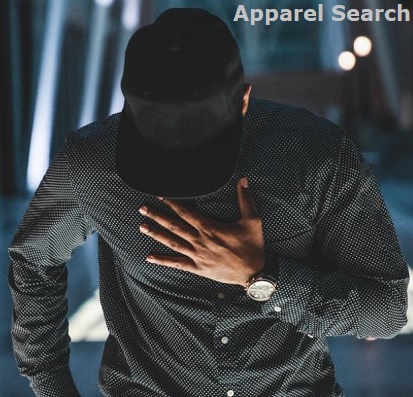 Fashion Brand Directory:
Men's fashion is a dynamic and diverse industry, with a plethora of brands catering to various styles, tastes, and lifestyles. Some of the most popular men's fashion brands have gained widespread recognition and admiration due to their unique brand identities, high-quality products, and successful marketing strategies.
Brand names and logos are essential in the men's fashion market for several reasons:
Brand Recognition and Loyalty: A strong brand name and logo create immediate recognition and build brand loyalty among consumers. When men see a familiar logo, they associate it with a specific lifestyle, quality, and image.
Differentiation: In a competitive market, brand names and logos differentiate one company from another. They convey the unique identity and values of a brand, helping consumers make choices based on their preferences and style.
Perceived Value: A well-established brand name and logo can elevate the perceived value of a product. Men are often willing to pay a premium for products associated with reputable and recognized brands.
Marketing and Storytelling: Brand names and logos are integral to marketing campaigns and storytelling. They help convey the brand's narrative, history, and vision, allowing consumers to emotionally connect with the brand.
Consumer Trust and Reliability: A recognizable brand name and logo create a sense of trust and reliability. Men are more likely to purchase from brands they are familiar with and perceive as reputable and trustworthy.
A good brand image, supported by a strong logo and effective marketing, is crucial in the men's fashion market. It not only helps in brand recognition and consumer loyalty but also influences purchasing decisions and contributes to the overall success and growth of a fashion brand.
Below are just a few examples for your review:
Nike:
Nike is a globally renowned brand, primarily known for its athletic footwear and apparel. The iconic Nike swoosh logo is instantly recognizable and associated with performance, innovation, and an active lifestyle. The brand's marketing campaigns often feature well-known athletes, reinforcing its image of strength, speed, and determination. The appeal of Nike extends beyond just sportswear, making it a lifestyle brand that resonates with men seeking both performance and style.
Adidas:
Adidas is another major player in the athletic apparel and footwear market. The brand's logo, three parallel stripes, is highly recognizable and symbolic of quality, performance, and style. Adidas leverages celebrity endorsements and collaborations with designers to maintain a strong brand image. Through effective marketing, they connect with consumers seeking sport-inspired fashion and streetwear.
Ralph Lauren:
Ralph Lauren is synonymous with classic, timeless menswear. The polo player logo is an emblem of sophistication, luxury, and traditional American style. Ralph Lauren's marketing focuses on elegance, refinement, and exclusivity, attracting men who appreciate high-end fashion with a heritage touch.
Gucci:
Gucci is a luxury brand known for its opulence and flamboyance. The interlocking GG logo is a hallmark of luxury, attracting men seeking bold and fashionable statement pieces. Gucci's marketing emphasizes creativity, individuality, and a daring sense of style, appealing to those who want to make a fashion-forward statement.
Zara:
Zara is a fast-fashion brand known for its trendy designs and affordability. While it doesn't have a prominent logo, Zara's strong brand identity lies in its ability to quickly adapt to fashion trends and offer a wide range of stylish options. Their marketing focuses on accessibility, variety, and staying current with the latest fashion trends, appealing to fashion-conscious men on a budget.
If you know of an important men's fashion brand that is not listed in this section, please let us know.
If you prefer to search by clothing category and not by a specific clothing brand, you are welcome to try our
Clothes Guide
.
If you are specifically looking to review luxury fashion, you can try the Fashion Brand Directory.
Did you find any new menswear fashion brands that fascinated you? If we don't have them on our list, please let us know. We would be happy to review your suggestions for possible inclusion in this area of our website. It is always fun to learn about emerging brands.
A brand is a name, term, design, symbol, or other feature that distinguishes an organization or product from its rivals in the eyes of the customer. Brands are obviously used in the apparel business, marketing, and advertising. Developing a popular brand is hugely important in the fashion industry. The menswear market has many famous as well as emerging labels.
Thank you for using the Apparel Search men's fashion brand guide.