Looking for style inspiration? Learn how to wear the latest styles and what looks are the most flattering for your body type and general appearance. We will show you how to wear the latest men's fashion trends for this season and next.
Everything you need to know about men's fashion.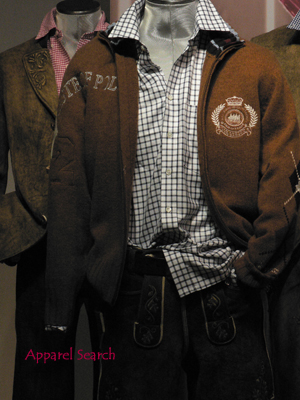 Shopping opportunities:
Men's Clothing Stores - clothing store directory for men's clothing and fashion accessories.
Men's Clothing at Ebay / Men's Clothing at Auction - find the latest men's fashion on auction.
The following links will help you find resources relevant to men's fashion industry.
Men's Apparel - find many great resources.
Men's Wholesale Clothing - apparel industry guide for finding men's clothing wholesalers. This directory is for apparel retailers to locate distributors to sell to their stores.
Menswear Fashion Directories and guides - the fashion industry has publishing companies that organize menswear buyers guides and salesperson guide to assist buyers or men's clothing and sellers of men's clothing. The books are usually not cheap, but well worth it if you are involved with menswear.
Men's Fashion Brands - are you looking for a hot new fashion label or possibly a classic designer brand? You can find many types of men's fashion brands from this designer label guide.
Men's Fashion News - educate yourself regarding the latest men's fashion.
Fashion Accessories Stores & Jewelry - well, jewelry may not be clothing, but jewelry is always in fashion. Learn about men's watches, bracelets and rings.
Get the latest men's fashion and style trends, celebrity style photos, news, tips and advice from top experts.
Men's clothing categories of interest to stylish men:
By the way, when searching for men's fashion, the fit of the garment is very important. If you are not the average (better then average), you can also try our new big & tall clothing guide.

It is always a good time to learn about men's style & fashions.
Also, if you currently work in the apparel industry, you are welcome to discuss clothing and footwear for men at the Fashion Industry Network.
Thank you for using the Apparel Search website.