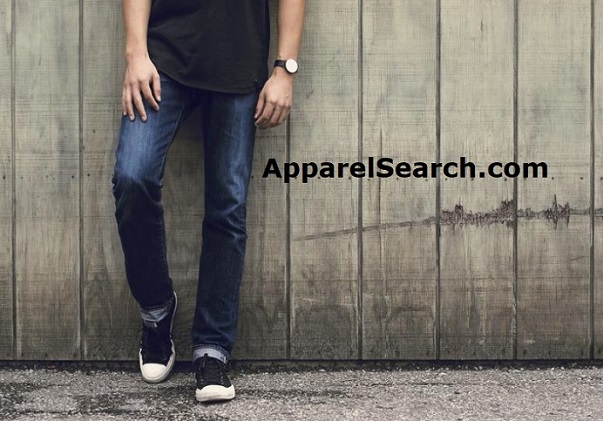 Young Men's Fashion Retailer Guide

Aeropostale: Aeropostale, Inc. is a fast-growing, mall-based specialty retailer of casual apparel for young people. At Aeropostale stores, you'll find high-quality, active-oriented clothes and accessories at a great price in a high-energy, entertaining store environment. They maintain complete control over their proprietary brand by designing and sourcing all of their merchandise. Their fashion products can be purchased only in their stores.
---

American Eagle Outfitter: Shop American Eagle Outfitters for men's and women's jeans, T's, shoes and more. All styles are available in additional sizes only at ae.com
---

Buckle: Buckle has the latest brands and styles of men's clothing, shoes, accessories, & more. Shop hard-to-find sizes in all your favorites from XX-Small to 4X-Large.
---

Dickie's: Through its dedication to innovation and continual customer contact, Williamson-Dickie has transformed itself from a small bib overall company to one of the largest workwear manufacturer in the world. Dickies offers a broad spectrum of work garments ranging from work pants and work shirts to denim jeans and women's workwear

---

Dr Jays Dr. Jay's legacy began in 1975 with the opening of their first store, in the South Bronx section of New York. Not coincidentally, hip-hop had its origins in the same neighborhood around the same time that Dr. Jay's opened its first doors. The urban landscape was changing, and with the new music came a new fashion sensibility. Dr. Jay's has been a pioneer in providing these urban fashions ever since, growing to 19 stores throughout the New York Metro area.
---

Hot Topic: Hot Topic is a mall-based chain of retail stores that specializes in apparel, accessories, gifts, and music for teenagers. Walk into a store and the first thing you'll feel is energy. Energy from the music, energy from the merchandise, energy from the people. all of this is what makes Hot Topic different. The merchandise reflects a variety of music related lifestyles, which include street wear, retro influenced lounge, punk, club, and gothic. Hot Topic is like no other store in the mall.

---

Pacific Sunwear: It all started as a little surf shop in 1980 in Newport Beach, California. It wasn't called Pacific Sunwear then. It wasn't even all that different from all the other shops carrying surfboards and wax, except for one thing, the founders had a better idea. You see, during Southern California's wet, cool winters, the beaches get empty and the surf store business goes dry. Where does everyone go? To the mall of course. That was the idea: to be the first surf shop to move into California's popular mall locations.
---

Phat Farm : Led by the vision of Russell Simmons, the founder of the modern day hip-hop movement, Phat Farm, a division of Phat Fashions, is symbol of men's contemporary American culture, mixing the urban aesthetics of the streets and the preppy culture of the Ivy League. Since its inception in 1992, Phat Fashions remains committed to the principles that took it from a small New York City showroom to a multi-million dollar business. Phat Fashions' success is a result of the brand's commitment to quality, innovation in design and support of the retail trade through strategic marketing and advertising. For the consumer, Phat Fashions delivers a universal message that breaks stereotypes and ethnic boundaries, setting the new standard in sportswear and establishes the company as the complete American lifestyle brand.
---

Quiksilver: Quality products for Boardriders since 1969. Shop their latest collections, follow news & videos of their Surf & Snowboard Athletes.
---

Rocawear : Rocawear was created by industry legends Jay-Z, Damon Dash, and Biggs, RocaWear throws down the ultimate hip hop experience by bringing street savvy players the urban gear they need to unwrap their game. With the vast industry influence of these three super-stars, RocaWear has become a household name and now appeals to not only the coolest cats, but to all genre's, including the recently launched line for kids. The women's line is off the hook, combining intricate details with the latest fabrics and styles. For today's hippest consumers, RocaWear is the only choice. RocaWear is One of the Hottest Fashion Brands on the market right now. Industry legends Jay-Z, Damon Dash, and Briggs have designed one of the top Brands in Urban Street Wear. RocaWear is worn by millions across the United States and Europe.
---

Sean John: The collection is separated into categories including Sean John, Bad Boy Sportswear, Sean John Tailored, and Sean John accessories. Product categories include suits, knitwear, bottoms, outerwear, leather accessories, shirts, ties, hats and denim. The products are inspired by Mr. Combs' image and reflect his diverse personal style. The line is produced four times a year and is geared to boys and men ages 12 to 45. Distribution of the collection is targeted to better department and specialty chain stores. It is also be available in the Sean John boutique, which opened on Fifth Avenue and 41st Street in New York in September 2004. In 2006, Sean John launched a signature fragrance, Unforgivable, that quickly became the best selling men's fragrance in the country.
---

Union Bay: UNIONBAY is all about thinking for yourself without taking yourself too seriously. The cutting-edge designs of UNIONBAY appeal to teens who are style leaders, always a step ahead of the latest trends and a step outside the mainstream. High-quality UNIONBAY sportswear and accessories, available in most major U.S. department stores, twist classic and contemporary styles with edgy detailing and a sense of fun. With their unique look and laid-back philosophy, they have become one of the leading apparel brands in the world, helping define teen fashion for 25 years.
---

Urban Outfitters: About UO. Urban Outfitters is a lifestyle retailer dedicated to inspiring customers through a unique combination of product, creativity and cultural understanding.
---

ZUMIEZ: they made their debut in the Seattle area in 1978. It all began with a single store located in the Northgate Mall. Now they have grown and currently have over 225 brick and mortar retail stores that reach across the United States. They do what others have only dreamed of by providing their customers with cutting edge clothing styles, music and hard goods for skate, snow, surf, and active young lifestyles. Everything they do revolves around their customer, The consumer is the hearts of their company. They support the skate and snowboard industry that their customers live and ride for. With the success of their retail ZUMIEZ shops they opened their online store for the world to experience ZUMIEZ.COM! They want their customers to seek them, whether they are shopping from their recliner at home or roaming through their favorite mall. So shop, surf, download, and explore the world of Zumiez!
If you own or manage a clothing retail store, please let us know the details about your clothing store. It will be our pleasure to add your store to our retail clothing store directory.
Shopping Directory - Clothes & Shoes
If you can not find enough young men's fashion on the Apparel Search directory, you can also try the Amazon database for Young Men's Clothing or Young Men's Printed T-shirts
American Rag

Adidas

Fossil

G-unit

Hurley

O'neill

Puma

Rocawear

Quiksilver

Volcom

It is always a good time to learn about teen clothing & the latest trends in young men's fashion.
Thank you for using the Apparel Search website.