Embrace the new and different and reject the normal and mundane with Ben Sherman. In The Last Word, discover the best style, film and travel tips as they aim to sharpen your wardrobe and minds. Ben Sherman was a legend in his own right. A man described as 'always embracing the new and the different'; someone constantly searching for the best of things. He disliked regularity, preferring to search out things that were perceived as unavailable to him. He was a passionate businessman with an artist's soul. Ben started making shirts for other people. But soon his creative flair took over and he started designing his own shirts. Then in 1963 he was ready to launch the first Ben Sherman shirt. Its basic design was influenced by the classic American Ivy League shirt but Ben's design vision added the back hook, the button on the back of the collar, but most importantly his feel and passion for fabric, pattern and color created a unique garment.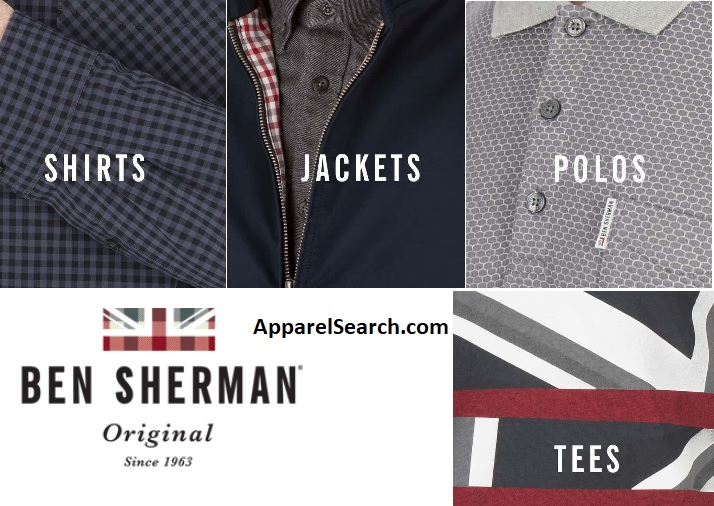 Ben Sherman is a British clothing brand selling shirts, sweaters, suits, outerwear, shoes and accessories predominantly for men. Ben Sherman designs sometimes feature the Royal Air Force roundel which is often called the mod target. In its beginnings in the 1960s, the company made its mark with fashionable short sleeved, button-down collared shirts. The Ben Sherman brand was owned by Atlanta-based apparel company Oxford Industries from 2004 to 2015. In 2015 Ben Sherman was sold to Marquee Brands, controlled by the American private equity firm Neuberger Berman. Marquee Brands licensed the UK operations of Ben Sherman, just six months after buying the brand, to BMB Clothing Limited, a Leeds-based company whose business includes Jeff Banks and Suit Direct stores.
Now having existed for 5 decades the Ben Sherman shirt and brand have been adopted by almost every youth culture or style movement of the last 5 decades, from the mods , to 2 tone and ska, to brit pop and is today still worn by the current bands and style leaders of the current decade.
The company started with shirts, but now you can find jackets, trousers, shorts, swimwear, knitwear, and more.
Learn more about the men's Ben Sherman clothing brand.
If you have changed your mind and do not wish to research the brand Ben Sherman, you can use the search engine on this page to find another clothing label that may be of more interest.
Research additional men's fashion brands from the following pages of our directory.
Have you seen our Fashion Designer Directory section?
Apparel Search is a leading guide to fashion, style, clothing, glam and all things relevant to apparel. We hope that you find this Ben Sherman page to be helpful.
The clothes that you are wearing today is most certainly in style.

Ben Sherman