Swimwear, goggles, swim caps, racing swimsuits, water polo gear and more. Everything for a competitive or novice swimmer.
Speedo International Ltd. is an Australian manufacturer and distributor of swimwear and swim-related accessories based in Nottingham, England. Founded in Sydney, Australia in 1914 by Alexander MacRae, a Scottish emigrant, the industry-leading company is now a subsidiary of the British Pentland Group.
The Speedo brand is manufactured for and marketed in North America as Speedo USA by PVH under an exclusive perpetual licence, who acquired prior licensee Warnaco Group in 2013.
Speedo has been the leader in swimwear innovation for approximately one hundred years (depending on when you read this). Their leading experts in swimwear technology have created jammers that will keep you ahead of the competition. With a variety of styles including swim jammers, briefs and Fastskin suits, Speedo offers a competitive edge to every level of swimmer. Whether you're training for major events every day or simply trying to improve your pool workouts, they have the swimsuits and accessories to ease your time in the water.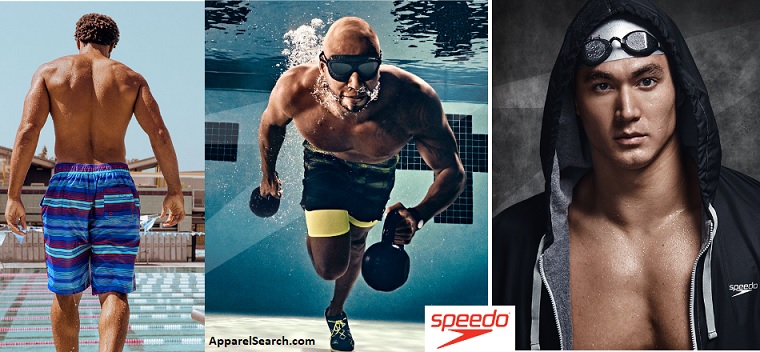 Learn more about the men's Speedo clothing brand.
If you have changed your mind and do not wish to research the brand Speedo, you can use the search engine on this page to find another clothing label that may be of more interest.
Research additional men's fashion brands from the following pages of our directory.
Have you seen our Fashion Designer Directory section?
Ready for a swim?
Apparel Search is a leading guide to fashion, style, clothing, glam and all things relevant to apparel. We hope that you find this Speedo page to be helpful.
The swimwear that you are wearing today is most certainly in style.

Speedo