Yakira, L.L.C., doing business as Ecko Unlimited, is an American urban fashion company founded by Marc Ecko in 1993. The company makes apparel and accessories under brands including the men's Ecko Unltd. line. It is headquartered in South River, New Jersey. The company's products have been popular since the late 1990s. The brand had originally been associated with hip-hop and skating culture, and moved into the mainstream urban culture in the early 2000s. Its brand features a rhino as its logo.
Learn more about the men's Ecko Unltd fashion brand.
In December 2017, Ecko proudly presented, Ecko Function: a new collection comprised of statement pieces, blending athletic functionality with Ecko sensibilities.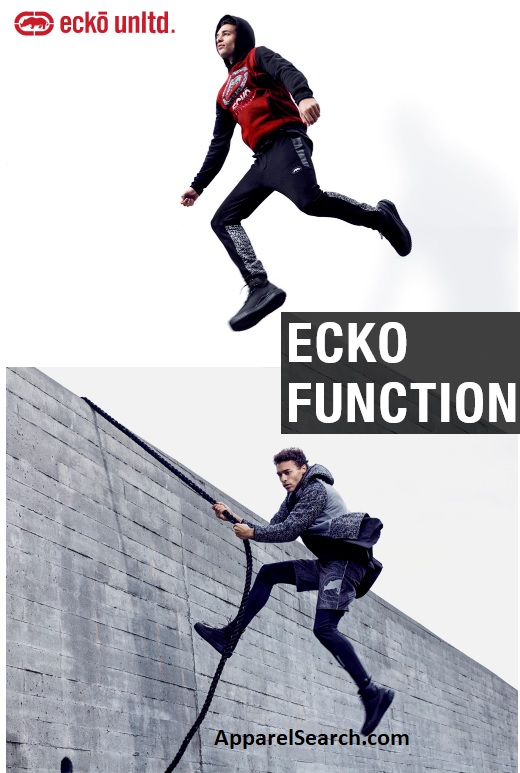 Many of the styles in the brands history has been based on graffiti art.
If you have changed your mind and do not wish to research the brand Ecko, you can use the search engine on this page to find another clothing label that may be of more interest.
Research additional men's fashion brands from the following pages of our directory.
Have you seen our Fashion Designer Directory section?
Apparel Search is a leading guide to fashion, style, clothing, glam and all things relevant to apparel. We hope that you find this Ecko page to be helpful.
The clothes that you are wearing today is most certainly in style.

Ecko