First a bit of history on the company. Liz Claiborne is best known for co-founding Liz Claiborne Inc., which in 1986 became the first company founded by a woman to make the Fortune 500 list. On May 15, 2012, Liz Claiborne Inc. officially became Fifth & Pacific, Inc. until February 25, 2014. Then the name changed to Kate Spade & Company. Which is a fashion company that designs and markets a range of women's and men's apparel, accessories and fragrance products under the Kate Spade New York and Jack Spade labels.
The "Claiborne" brand had been the men's collection for the Liz Claiborne company. In November 2011, the Company announced that it has completed the transaction to sell domestic and international trademark rights of its Liz Claiborne family of brands and domestic trademark rights of its Monet brand to JC Penney.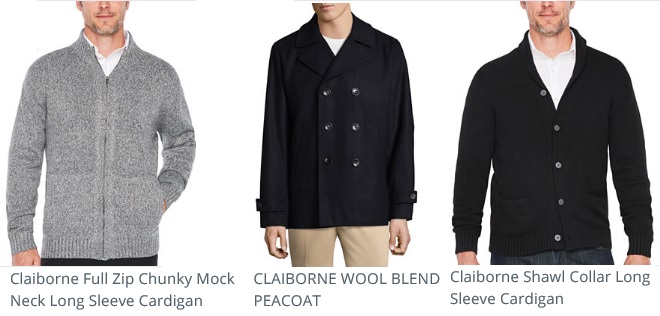 Learn more about men's Claiborne clothing at the JC Penney website.
If you have changed your mind and do not wish to research the brand Claiborne, you can use the search engine on this page to find another clothing label that may be of more interest.
Research additional men's fashion brands from the following pages of our directory.
Have you seen our Fashion Designer Directory section?
Apparel Search is a leading guide to fashion, style, clothing, glam and all things relevant to apparel. We hope that you find this Claiborne page to be helpful.
The clothes that you are wearing today is most certainly in style.

Claiborne