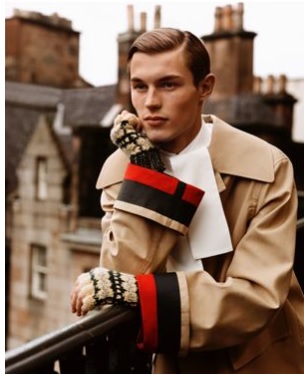 Burberry Group PLC is a British luxury fashion house headquartered in London, England. Its main fashion house focuses on and distributes trench coats, ready-to-wear outerwear, fashion accessories, fragrances, sunglasses, and cosmetics. They have a fabulous collection each year for men.
Style, elegance, and grace. All familiar terms when describing this brand. Men wearing Burberry are often a step ahead of the pack.
Learn about the Burberry plaid pattern.
Learn about Burberry men's.
What ever you luxurious clothing you are wearing today is definitely in style.
If you have changed your mind and do not wish to research the brand Burberry, you can use the search engine on this page to find another clothing label that may be of more interest.
Research additional men's fashion brands from the following pages of our directory.
Have you seen our Fashion Designer Directory section?
Apparel Search is a leading guide to fashion, style, clothing, glam and all things relevant to apparel. We hope that you find this Burberry page to be helpful.

Burberry