In April 1971, University of California Santa Cruz students Eric Reynolds and Dave Huntley were in Alaska's Juneau Icefield on a school Glaciology project. It was there on a glacier that the idea of a Marmot Club began. To become a Marmot, you had to climb a glaciated peak with another Marmot. One of the rules of the club was that everyone was President. Most of the other rules dealt with a collegiate fascination for bodily functions.
Throughout that summer and over the next two years, Eric and Dave also began making prototypes of down products in their dorm room. Their first products were a down vest, a sweater and a parka and, later, three down sleeping bags. In the spring of 1974, Marmot the company was born.
Everything your adventure needs to hit the slopes and explore the trails.
Learn more about Marmot men's brand clothing, footwear, and accessories.
Discover new outdoor adventures and valuable how-to guides in the Marmot blog. We are a company of athletes and adventurers who love being outside and have been driven to share that passion with others since 1974 at http://www.marmot.com/articles.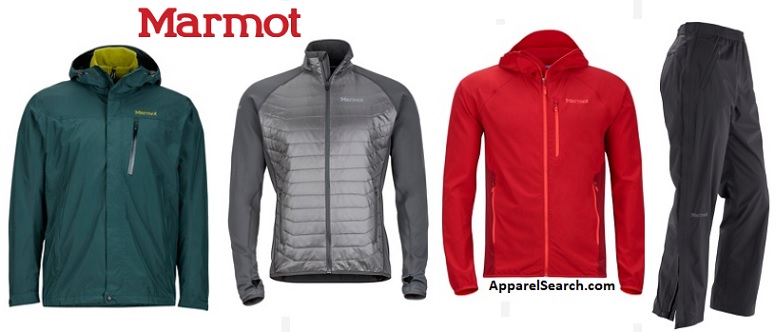 Marmot men's apparel is perfect for winter sports. A winter sport or winter activity is a recreational activity or sport which is played on snow or ice. This includes activities such as skiing, ice skating, snowboarding, and sledding. Great for hiking as well.

Learn about snow pants for cold weather activities.
Thank you for using the Apparel Search website.