Kate Valentine, formerly known as Kate Spade, is an American fashion designer and businesswoman. She is the namesake and former co-owner of the designer brand, Kate Spade New York. it all started back in 1993, when Kate Brosnahan Spade, a former accessories editor at Mademoiselle, set out to design the perfect handbag. debuting with just six silhouettes, she combined sleek, utilitarian shapes and colorful palettes in an entirely new way. and so Kate Spade New York was born. In 2006, she sold the last of her shares in that company.
Neiman Marcus Group purchased 56% of the Kate Spade brand in 1999, and it acquired the remaining 44% in 2006. Neiman Marcus then sold the Kate Spade label for $124 million in 2006 to Liz Claiborne Inc., which was later renamed to Fifth & Pacific. In February 2014, Fifth & Pacific changed its name to Kate Spade & Company. Coach, Inc. acquired Kate Spade for 2.4 billion dollars in May 2017. Then in October 2017, Coach changed its corporate name to Tapestry.
Today they have grown into a global lifestyle brand, and aim to inspire colorful living through their handbags and clothing to jewelry, shoes, eyewear, fragrance, etc.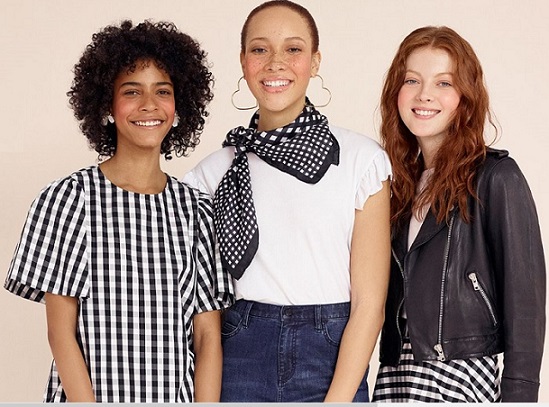 Learn more about the Kate Spade women's fashion brand at their website.
In 2016, Kate Spade and her partners officially launched a new fashion brand called Frances Valentine.


Thank you for using the Apparel Search website.