Their is a difference between boxer shorts and boxing shorts.
Boxer shorts (also known boxers) are a type of undergarment. They are similar in some respects, yet different than boxing shorts.
The term has been used in English since 1944 for all-around-elastic shorts, so named after the shorts worn by boxers, for whom unhindered leg movement ("footwork") is very important. Boxers come in a variety of styles and design but are characterized by their loose fit.
Boxer shorts are underwear. They are used as undergarment, sleeping, or lounging.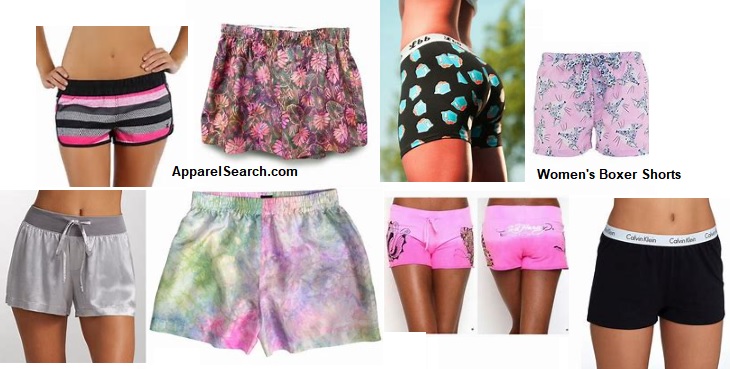 Boxing shorts or boxing trunks are to wear for the sport of boxing.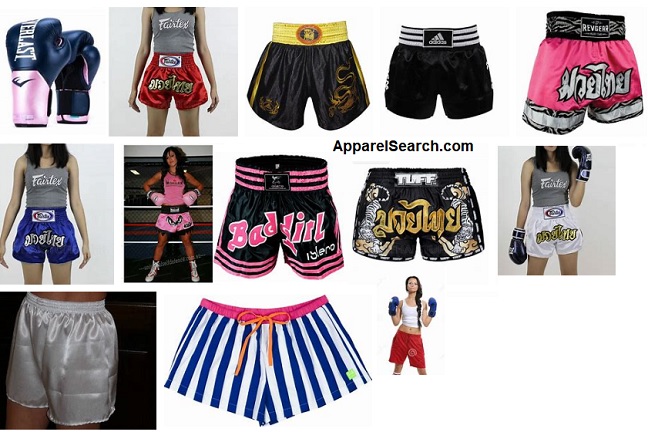 The undergarment boxer shorts are manufactured with a wide variety of colors, prints, and fabrics. Cotton, silk, and other fibers are popular.
Learn more about boxer shorts in our fashion influence section.

Thank you for using the Apparel Search website.