Apparel Search is a leading guide to fashion, style, clothing, glam and all things relevant to apparel. We hope that you find this Women's Lab Coat page to be helpful.
A women's lab coat is a protective coat worn by workers in a laboratory. Ladies lab coats are typically white, but that is not an absolute requirement. A white coat, also known as laboratory coat, is a knee-length overcoat/smock worn by professionals in the medical field or by those involved in laboratory work. The coat protects their street clothes and also serves as a simple uniform. The garment is made from white or light-colored cotton, linen, or cotton polyester blend, allowing it to be washed at high temperature and making it easy to see if it is clean.
When used in the laboratory, lab coats protect against accidental spills, e.g., acids. In this case they usually have long sleeves and are made of an absorbent material, such as cotton, so that the user can be protected from the chemical. Some lab coats have buttons or elastic at the end of the sleeves, to secure them around the wrist so that they do not hang into containers of chemicals. Short-sleeved lab coats also exist where protection from substances such as acid is not necessary, and are favored by certain scientists, such as microbiologists, avoiding the problem of hanging sleeves altogether, combined with the ease of washing the forearms (an important consideration in microbiology).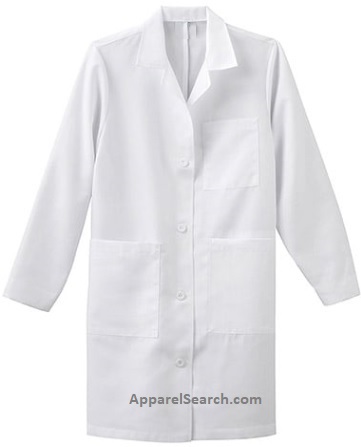 White coats are sometimes seen as the distinctive dress of both physicians and surgeons.
You may want to also learn about scrubs. A scrub top Scrub trousers Scrubs are the sanitary clothing worn by surgeons, nurses, physicians and other workers involved in patient care in hospitals. Originally designed for use by surgeons and other operating room personnel, who would put them on when sterilizing themselves, or "scrubbing in", before surgery, they are now worn by many hospital personnel. Their use has been extended outside hospitals as well, to work environments where clothing may come into contact with infectious agents (veterinarians, midwives, etc.). Scrubs are designed to be simple (with minimal places for contaminants to hide), easy to launder, and cheap to replace if damaged or stained irreparably.

Do you work in the healthcare industry? We personally think that the fashion industry is better, but we certainly think people have the right to choose from various industries. We don't blame you that you made the wrong choice.
---