Apparel Search is a leading guide to fashion, style, clothing, glam and all things relevant to apparel. We hope that you find this Women's lightweight sweaters page to be helpful.
A women's sweater is a piece of clothing, typically with long sleeves, made of knitted or crocheted material that covers the upper part of the body. A sweater is either a pullover or a cardigan. They come in a wide variety of fiber options & fabric weights. To put it very simply, lightweight sweaters are for "cool" days and heavyweight sweaters are for "cold" days. Lightweight women's sweaters would be for spring and fall in comparison to heavyweight which may be more appropriate for winter.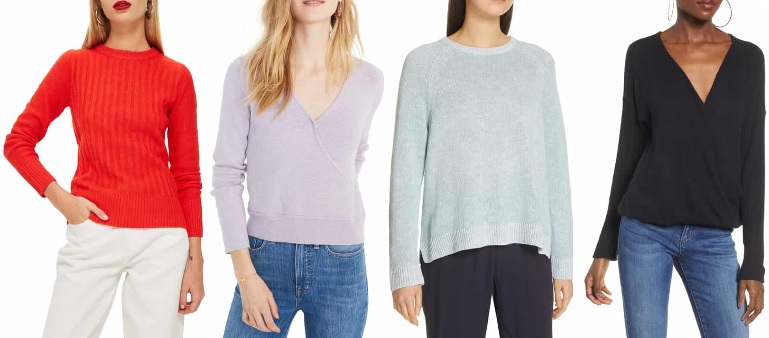 What ever style of sweater you are wearing is in fashion as far as we are concerned. If it is not already trendy, it probably will be after you wear it. If you want to be even more stylish, you should wear your favorite Women's lightweight sweater.

Learn about fabric weights.