Apparel Search is a leading guide to fashion, style, clothing, glam and all things relevant to apparel. We hope that you find this Women's Low Rise Underwear page to be helpful.
Underwear is worn for a variety of reasons. They keep outer garments from being soiled from bodily fluids and also protect portion of our body from being rubbed by outer fabrics. Underwear such as panties, boyshorts, thongs, etc., are women's underwear worn on the lower torso. Various materials are used, but are usually chosen to be breathable. Panties typically have either no legs or, in some cases, very short ones.
The rise of the undergarment is typically measured from the crotch to the top of the waistband. However, it can be measured to the bottom of the waistband if that is how the designer calls out the measurements on the size specs. Learn about the garment rise and size specs.
Low rise basically creates a farther distance from the navel to the top portion of the underwear. For example, the high rise would be higher toward the navel. The "rise" of any bottom apparel is determined by the distance between the crotch and the waist.
The navel (clinically known as the umbilicus, colloquially known as the belly button.
What ever style of underwear you are wearing, is in fashion. If you want to be even more stylish, you should wear your best women's low rise underwear today.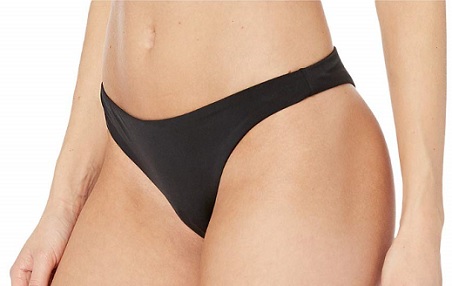 Have you seen our Fashion Designer Directory section?