Apparel Search is a leading guide to fashion, style, clothing, glam and all things relevant to apparel. We hope that you find this Maternity Shorts page to be helpful.
Women's shorts are a garment worn over the pelvic area, circling the waist and splitting to cover the upper part of the legs, sometimes extending down to the knees but not covering the entire length of the leg.
Keep cool throughout pregnancy with maternity shorts. If it is hot outside, where short pants rather than long pants to stay a bit cooler.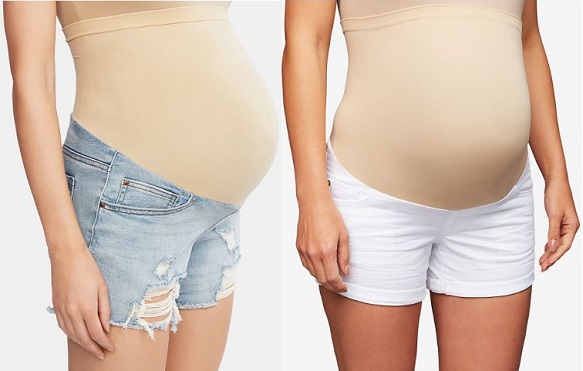 Whether you're in search of midnight-wash, stretch denim shorts for a casual outing, a pair of crisp white five-pocket shorts for summery days, or a pair of coral, batik-printed bermudas, you can find a wide selection of maternity shorts at retailers such as Amazon or other clothing stores.
Learn more about maternity pants.
Learn more about shorts in our fashion influence section.
What ever style of pants you are wearing, is in fashion.
If you want to be even more stylish, you should wear your Maternity Shorts.