Apparel Search is a leading guide to fashion, style, clothing, glam and all things relevant to apparel. We hope that you find this Maternity Skirts page to be helpful.

A skirt is the lower part of a dress or gown, covering the person from the waist downwards, or a separate outer garment serving this purpose. The hemline of skirts can vary from very short to floor-length. Jump to search Prom dresses, with hemlines varying from above-the-ankle (tea length) to floor length The hemline is the line formed by the lower edge of a garment. In regard to a skirt, the hemline defines the length.

Maternity is the the period during pregnancy and shortly after childbirth. Maternity clothing is worn by women in some cultures as an adaptation to changes in body size during pregnancy. Pregnancy causes growth in the body and therefore typically requires special clothing. Very important along the waistline.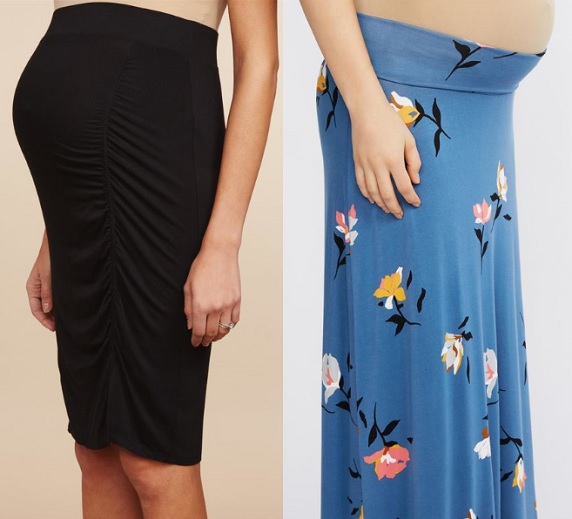 You can find a wide variety of skirt styles cut in maternity sizing. Knee length, maxi, pleated, and long maternity skirts to name a few options.
If you want to be even more stylish, you should wear your favorite maternity skirts today.

We suggest you avoid going too short. If you are interested, you are welcome to learn about short skirts.
If you want to do some shopping, you may want to visit the Maternity Clothing Retail Stores section.