If you are looking for Eveningwear factories you have come to the proper place. Below you will find our evening wear manufacturers directory.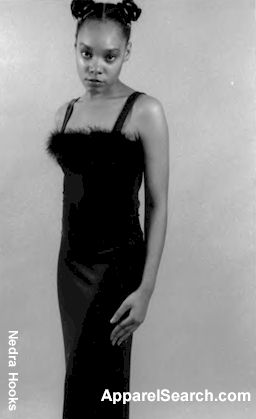 Beye Haute Couture: They are creators and producers of evening wear and bridal gowns. Currently they are in the process of launching their collection internationally. At this time they are looking for distributors, buyers and/or retailers. Address: Via Trento 34 showroom: Corso G. Nicotera 220 Lamezia Terme, Italy 88046 Phone: 39 0968 47764 Fax: 39 0968 435882 Email: NickNobile@beyehautecouture Contact: Nick Nobile, Sales and Marketing Manager
Manufacturer Item # 1: Evening wear
Manufacturer Item # 2: Bridal Gowns
---

Gurpreet Inc (India): The factory located in India-New Delhi, manufactures-expensive embroidered garments -stitched & unstitched -for couture designers Europe & U.S.Design & Development also. They also do a medium range of clothing in machine embroideries. Their Forte being Hand embroidery & machine embroidery. The sales office is located in New York & New Delhi. They do a beautiful range of scarves. All goods are value added. They have a very efficient quality control system. They deal only in small orders-ie 50pcs-2000pcs per style. Address: (US office) 53west, 36th street. Suite 401 New York, New York 10018 U.S Phone: 917-351-0234 or 917-517-0234 Fax: 212-239-4952 Email: gurpreetbajaj@aol.com Contact: Gurpreet Bajaj- Fashion Director India Address: 256, Shahpur jat New Delhi-110049 Phone -011-91-11-6490035 Fax 011-91-11-6490036 Contact person-Harmeet Bajaj Harmeet_bajaj@hotmail.com or Mrs Kshama Mukhopadhyay
Gender: Women's
Manufacturer Item # 1: Evening Dresses
Manufacturer Item # 2: Scarves
Manufacturer Item # 3: Soft Bags -evening
Manufacturer Item # 4: Embroidered fabrics yardage
Manufacturer Item # 5: shirts
Manufacturer Item # 6: skirts
Manufacturer Item # 7: embroidered panels
---

Linn Inc. (United States): 12 years in business manufacturing bridesmaid and special occasion dresses. 50 employees. cut and sew operation. wanting to expand into contract sewing. Address: 1343 W. Main P.O. Box 278 Parsons, Tennessee 38363 USA Phone: 731-852-4300 Fax: 731-847-3909 Email: marlenes@netease.net Contact: Larry Linn or Sheryl Linn
Manufacturer Item # 1: Bridesmaid gowns
Manufacturer Item # 2: Special occasion dresses
Manufacturer Item # 3: Flowergirl dresses
Manufacturer Item # 4: Women's skirts
Manufacturer Item # 5: Women's dresses
---

Mars Embroideries (India): they are manufacturer of high fashion hand-embroidery products. They have been exporting hand embroideries for pret-a-porter and couture to usa and italy. They already do embroideries for valentino, armani, ungaro, oscar de la renta, mary mc. fadden and many fashion studios through traders. Address: 3/5 tijoriwala bldg,corner of grant road, Mumbai 400007 India Phone: 91-22-3745025 or 91-22-3876997 Fax: 91-22-3819211 Email: marsindia@indiatimes.com Contact: Mehdi Hasan: prop.
Gender: Women's
Manufacturer Item # 1: bridal wears
Manufacturer Item # 2: handbags
Manufacturer Item # 3: embroidered shoes
Manufacturer Item # 4: partywears
Manufacturer Item # 5: embroidered fabric
Manufacturer Item # 6: cocktail dresses
Manufacturer Item # 7: scarves
---

Moon Garments Factory Ltd. (United Arab Emirates): manufacturer of clothing. Address: Industrial area no -2 Sharjah 20530 United Arab Emirates Phone: 00971-6-5336516 or 00971-6-5338890 Fax: 00971-6-5338724 Email: syedala@emirates.net.ae Contact: Syed Alauddin / Director
Gender: Men's and Women's
Manufacturer Item # 1: pants /

shorts
Manufacturer Item # 2: shirts

/

blouses
Manufacturer Item # 3: dress
Manufacturer Item # 4: jacket
Manufacturer Item # 5: rompers
Manufacturer Item # 6: robe

+

chemise sets
Manufacturer Item # 7: vest
---


Nia&Dorado (Bulgaria): Online catalogue and fashion women's collections, models and fabrics photos, apparel wholesale prices. The company produces elite collections and sells them in over 120 shops in Bulgaria and Europe. It controls the whole working /technology/ process from designing to logistics. Formal suits, coats, evening dresses, ladies trousers, shirts, blouses, overcoats, blazers. Address: 12A arch. K. Petkov St. Fl. 6 Plovdiv 4000 Bulgaria Phone: 359-32-623890 Fax: 359-32-632890 Email: nia-dorado@nia-dorado.com Contact: Mr Lubomir Slavov
Manufacturer Item # 1: women's formal suit
Manufacturer Item # 2: women's coats
Manufacturer Item # 3: women's evening dresses
Manufacturer Item # 4: women's trousers
Manufacturer Item # 5: women's blazers
---

Vedika Fashion (Bulgaria): For the modern and active woman - formal suits, coats, evening dresses, ladies trousers, shirts. Online catalogue with their fashion collections including model and fabrics photos, wholesale prices of the apparel. Address: 9, Nikola Petkov St., fl. III Plovdiv 4000 Bulgaria Phone: 359 32 671 550 Fax: 359 32 671 550 Email: dinko@internet-bg.net Contact: Dinko Georgiev Mr
Manufacturer Item # 1: suits (women's)
Manufacturer Item # 2: coats
Manufacturer Item # 3: formal evening dresses
Manufacturer Item # 4: trousers
Clothing Factory Categories