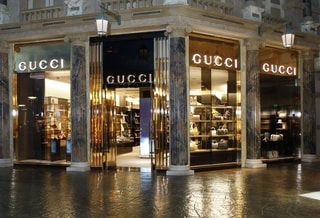 Are you looking for the best places to purchase clothing, beauty products, or fashion accessories? Here are a few suggestions.
The Forum Shops at Caesars (Las Vegas, USA): Home to more than 160 retailers and restaurants, The Forum Shops at Caesars is the premier shopping destination and continues to define the luxury retail landscape in Las Vegas. Among the remarkable roster of retailers, you'll find an impressive collection of stores featuring the best in beauty products, jewelry, and fashion.
The Forum Shops at Caesars is recognized as offering the premiere combination of luxury retail, excellent location, entertainment and ambient surroundings. Featured stores include Gucci, David Yurman, Louis Vuitton, Apple Computer, Ted Baker, Alfred Dunhill and many more.
Additional new beauty retailers are coming to The Forum Shops in 2015. Synonymous with style and beauty, Chanel Beauty, Fragrance and Eyewear is opening a first-of-its-kind boutique in January 2015 in Las Vegas at The Forum Shops near the Festival Court. The eponymous retailer will feature an extensive collection of its signature fragrances, eyewear and beauty products all under one stylish roof.
Other Apparel Search favorites for shopping in 2015 include Neiman Marcus, Bloomingdales, and Barneys New York.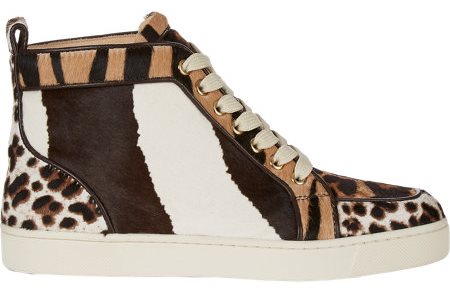 Christian Louboutin brown/multicolor leopard and zebra-print haircalf Rantus Orlanto high-top sneaker. This lace up has a rubber sole with the signature red logo-stamped insert. Some of the specifications include an apron toe, signature polished goldtone metal and leather circular patch at quarter, pull-tab at topline, dark brown leather piping throughout, beige flat laces, and polished goldtone grommets. This Christian Louboutin Haircalf Rantus Orlanto Sneaker was on display in Barneys New York.
At Bloomingdale's for Spring 2015 they were offering a lovely Clover Canyon Toucan Mesh Swim Cover Up Dress. The pattern should be as memorable as the vacations they wearer would be planning.


Here is a luxurious outfit we adore from the Spring/summer 2015 Gucci collection. Not exactly sure where you can buy the pieces of this catwalk display, but we are sure you can contact Gucci for advice.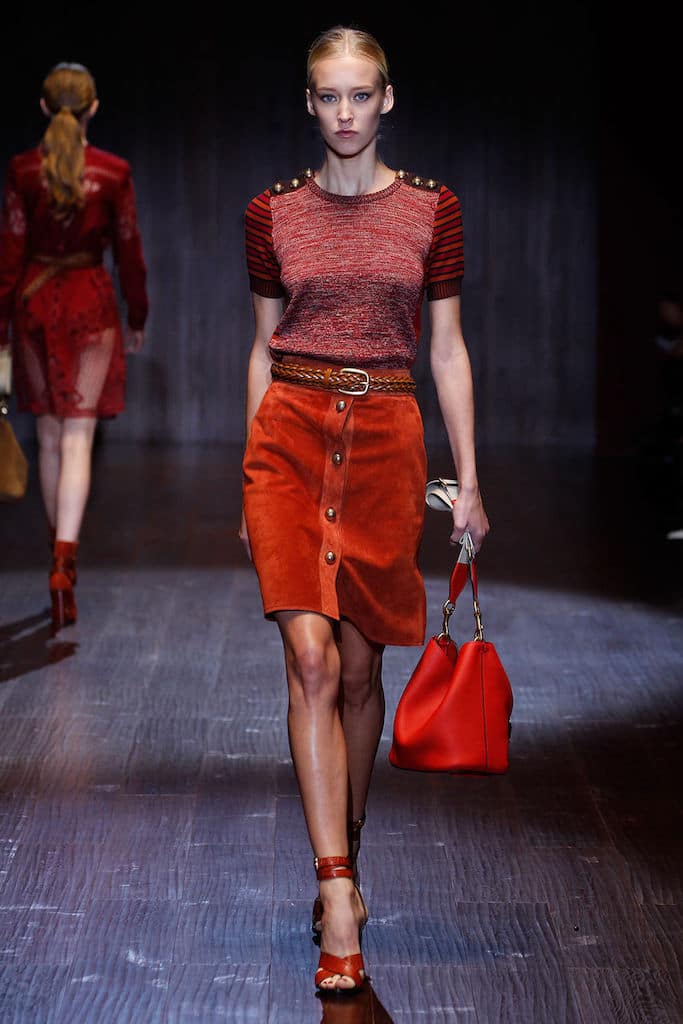 For those of you that are fans of the Alexander McQueen legacy, here is an interesting flower print leather pencil skirt available for Spring/summer 2015. This skirt was recently spotted on the Alexander McQueen website on sale for $4,075. You better hurry before they are all gone.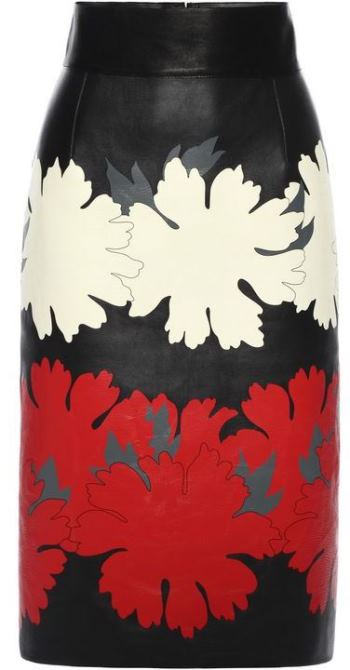 If you have not visited Selfridges recently, we suggest you spend some time in their stores on on their online store in 2015. Selfridges is a luxury retailer that loves the dawn of a new era in fashion.
No best of fashion shopping tips list would be complete without mentioning Valentino.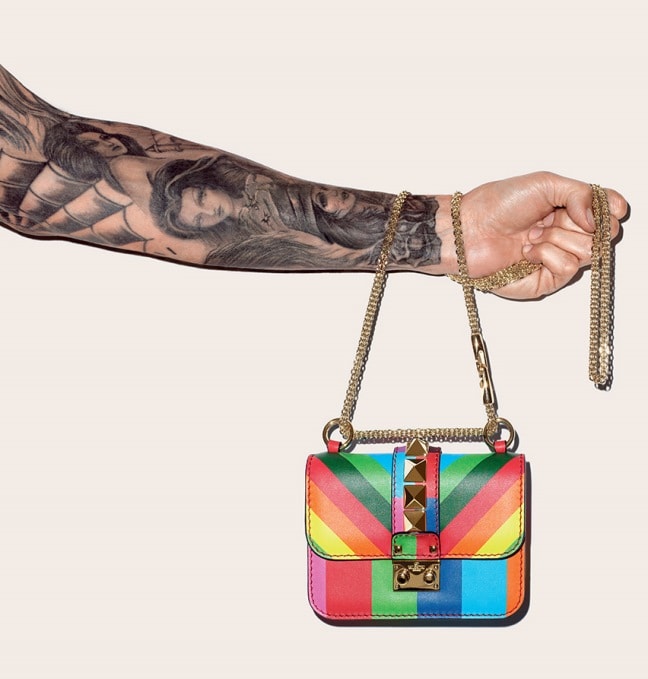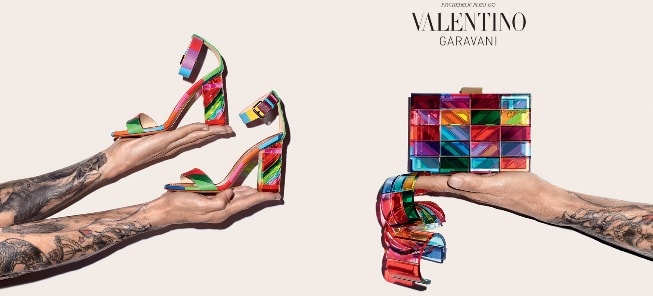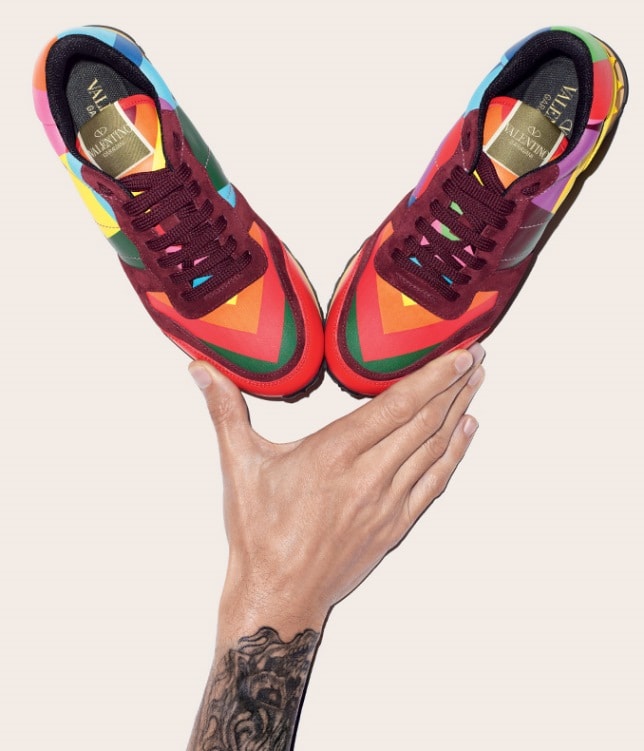 Find more trendy finds at the Valentino website.
You can also visit our top shopping destinations section for more of the best retail opportunities.
If you are interested, you may also want to take a look back at our best fashion shopping tips for 2014 guide. Many of last years resources are still beneficial.