Spring, Summer, Fall, and Winter will each feature fab designs in 2017. Handbag trends are pushing the envelop this year. Handbag designers are being creative and developing a plethora of new handbag styles in 2017 to keep our mouths watering. In this section we will list a few of the many interesting bags that came on the market this year.
Burberry Banner Fringe Leather Crossbody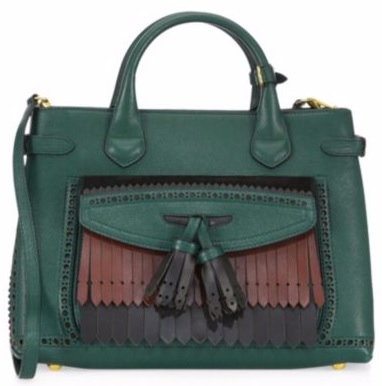 Stella McCartney Falabella Box Wicker Basket Crossbody Bag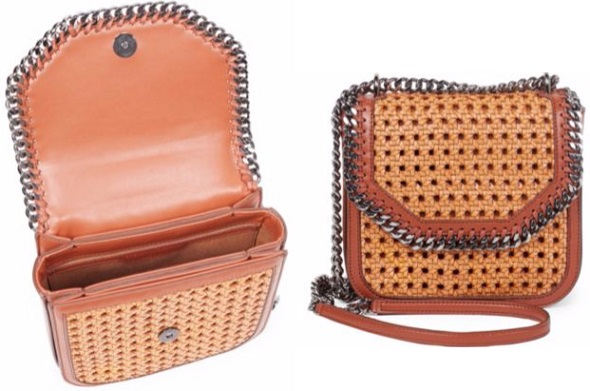 Slouchy denim shoulder bag with polished side zip with Knotted leather shoulder strap, 9" drop. Designed by 3.1 Phillip Lim. The following photo from Saks Fifth Avenue.
Can't really have a best of handbag list without Chanel. Below are a few of the Chanel handbag styles from 2017.

Can a backpack be considered a handbag? Well, just incase it can, we wanted to toss in this bag from Moschino. In a world of Snapchat, Instagram, and Emoji's, this youthful look with pins caught our eye for 2017. Pink Leather Backpack With Pins has a roomy silhouette for your everyday needs with a feminine vibe and a contemporary edge. Featuring flap with drawstring closure, strap with hoop fastening, single top handle, double adjustable shoulder straps, internal zip pocket, two external front zip pockets, various themed charms on flap, signature detail on front and gold tone hardware. Genuine Moschino Milano.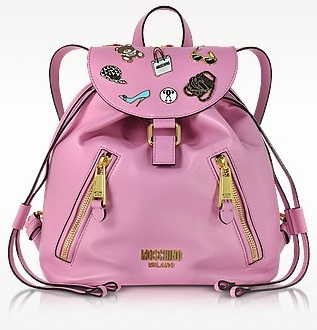 Below is another bag from Moschino that was rather creative. Black shoulder bag with pins.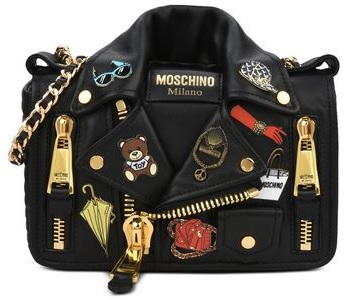 See some more of our favorite handbags of 2017.
If you are not interested in only in 2017 handbag collections, you may also have interest in viewing bags from additional years from our handbags blog posts on the fashion blog.
Thank you for using the Apparel Search website.
Copyright © 1999-2022 Apparel Search Company. All Rights Reserved.