Here is another very special handbag for 2017. The Louis Vuitton Artsy MM style #M43237 is a spacious, sophisticated and chic, the Artsy MM is a timeless tote bag. In sumptuous embossed Monogram Empreinte leather, a luxuriously ornate handle and rich golden color metallic pieces create a refined look. Shop for this luxury handbag at the Louis Vuitton website.
Here is the handbag in "raisin" color.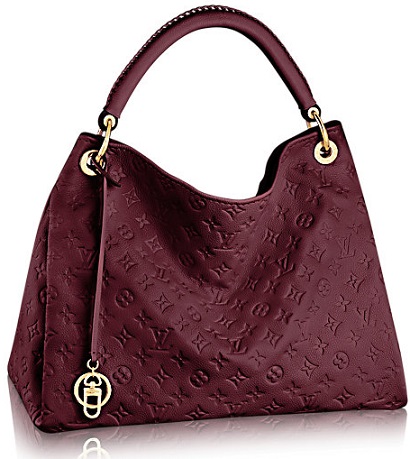 Below is "Marine Rouge" Color.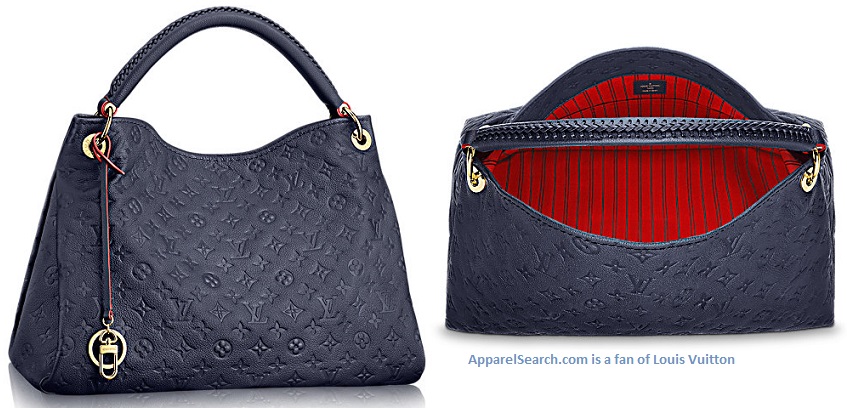 The following handbag is inspired by the spirituality of nature. Mini flap pouch on chain in ox-blood red crocodile embossed leather. Givenchy style number BC06673472642.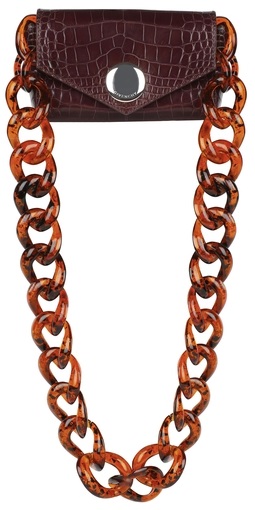 See more of our favorite Givenchy Paris handbags.
You may also have interest in viewing what may very well possibly be the best Valentino handbag of 2017.
Additional resources of interest:
If you are not interested in only in 2017 handbag collections, you may also have interest in viewing bags from additional years from our handbags blog posts on the fashion blog.
Thank you for using the Apparel Search website.