Are you looking for the best shoes of 2017? Well, you probably shop more than we do, so maybe you have suggestions for the list. If you have any favorites that you think should be on the best of 2017 list, please let us know.
Below are a few of our favorites.
Miu Miu Metallic & Cork Platform Sneaker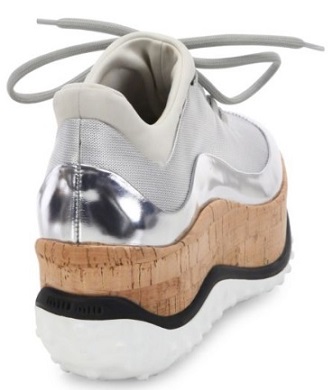 It has been an important year for fitness. Who doesn't enjoy Yoga, Crossfit, and running... Nike is obviously keeping a close eye on a balance between trend and performance.
Nike Air Vapormax Flyknit Moc women's running shoes.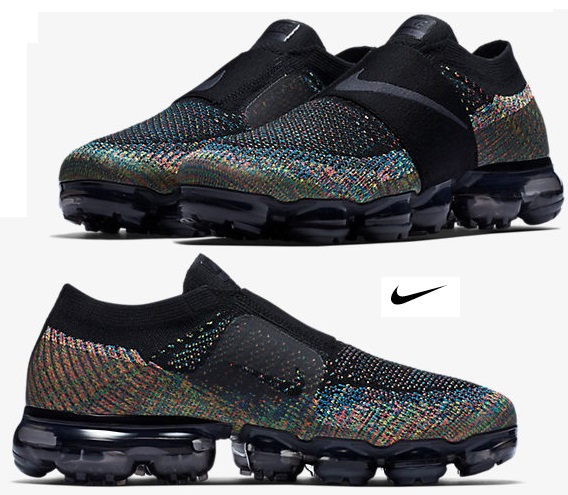 Christian Louboutin Madmonica 120 Spiked Leather Espadrille Wedge Platform Sandals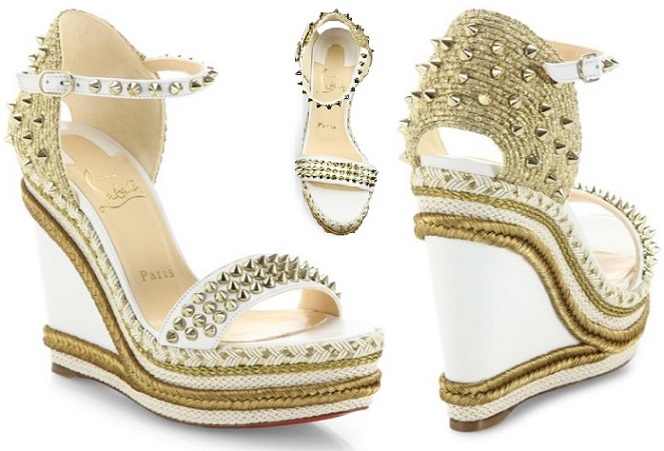 Spiked wedge platform sandal with metallic jute trim
Covered wedge heel, 4.75" (120mm)
Espadrille platform, 1" (25mm)
Compares to a 3.75" heel (95mm)
Leather upper
Open toe
Adjustable ankle strap
Leather lining
Signature red leather sole
Made in Spain
Converse x JW Anderson Sneaker - from the catwalk to the crosswalk, you can travel by rainbow in these sparkly sneakers. If colorful is what you want, look no further than the Converse x JW Anderson Sneaker. By the way, this is a limited edition sneaker.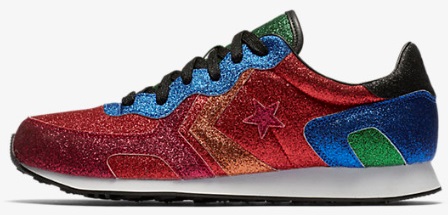 Fendi running style lace-up sneakers made of canvas blend printed with multicolored floral patterns and contrasting leather insert with a tone-on-tone wave pattern. Color-block rubber sole and black suede toe cap. These lovely sneakers are completed with the Fendi logo printed on the tongue.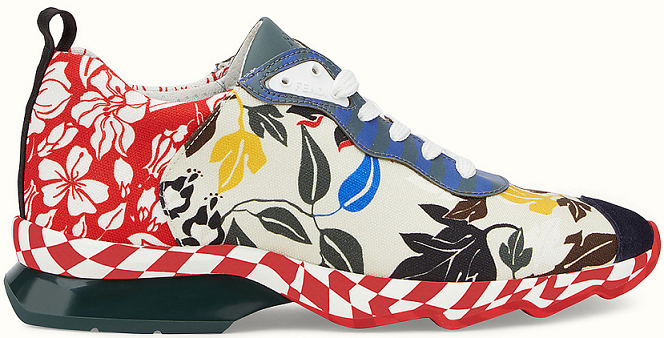 See more of our favorite women's Fendi shoes of 2017.
Latisha from shoedazzle - Stop traffic on the way to the club in this sexy silhouette. Latisha's varying cutouts and lace-up detail are head-turning.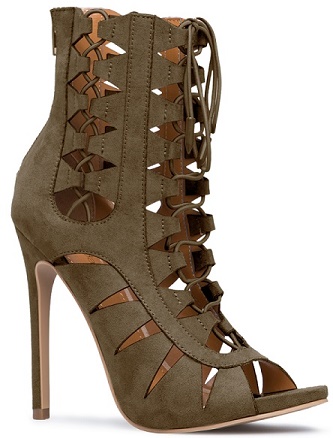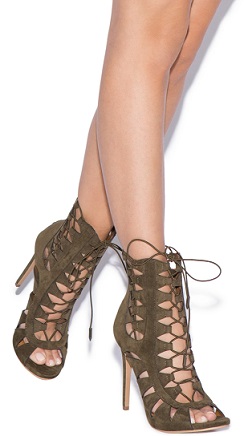 Ugg has a fuzzy sneaker called Ricci. It comes in a few different colors.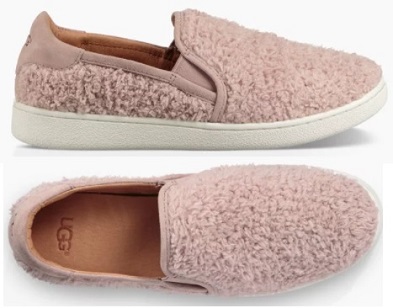 Learn about the following shoe companies of possible interest:
Chrisitian Louboutin: Christian Louboutin is a French fashion designer whose footwear has incorporated shiny, red-lacquered soles that have become his signature. However, the soles are just the start.
Brian Atwood: Brian's love for fashion began at an early age when the Chicago-born designer would find himself fixated on his mother's clothing and accessories. Brian went on to study art and architecture at Southern Illinois University before trading in the Midwest for the capital of the fashion world, New York City. Since launching Brian Atwood in 2001, his collections have been globally coveted for exquisite craftsmanship and hyperluxe design and detail. Loved by women around the world for his fearless silhouettes and sky-high heels, Brian infuses glamour, lust and desire into everything he designs.

Miu Miu: A division of Prada. From its inception in 1993 Miu Miu was a private territory of expression and a creative playground, fittingly christened with Miuccia Prada's family nickname. At a time when Prada was at its most minimalist, Miu Miu offered a counterpoint: a sensual, rebellious take on dressing-up.
Gucci
Walter Steiger
Stuart Weitzman
Louis Vuitton: Famous for shoes, purses, and luggage Louis Vuitton is a household name in the households of the elite. Louis Vuitton products, while known in part for their trendiness, are particularly loved by followers for generations of high-quality craftsmanship.
Alexander McQueen
Jimmy Choo
Manolo Blahnik
Do you have a pick for the best boot of 2017? To be honest, we are not sure which boot should get the honor.
Do you think we missed any amazing shoe trends this year? Let us know if you think any shoe styles should be added or removed from this list. You are welcome to share your thoughts on the leading footwear brands, designers, and trends from 2017.
Thank you for using the Apparel Search website.