When thinking about the best shoes of 2017 for women it is important to keep the Fendi brand in mind.
Fendi is an Italian luxury fashion house whose specialities include fur, ready-to-wear, leather goods, shoes, fragrances, eyewear, timepieces and accessories. Founded in 1925 in Rome, Fendi is renowned for its fur and fur accessories. Fendi is also well known for its leather goods such as "Baguette", 2jours, Peekaboo or Pequin handbags.
Open-toe mules made from black and mustard-colored calfskin, with the characteristic undulating Waves pattern. The heel is made from very soft nappa leather and can be folded inside to wear the shoe either as a mule or as a pump. The high, wide heel is covered in two-tone leather. Made in Italy.
SANDALS Black leather open-toe mules Code: 8K6497SNUF04ZN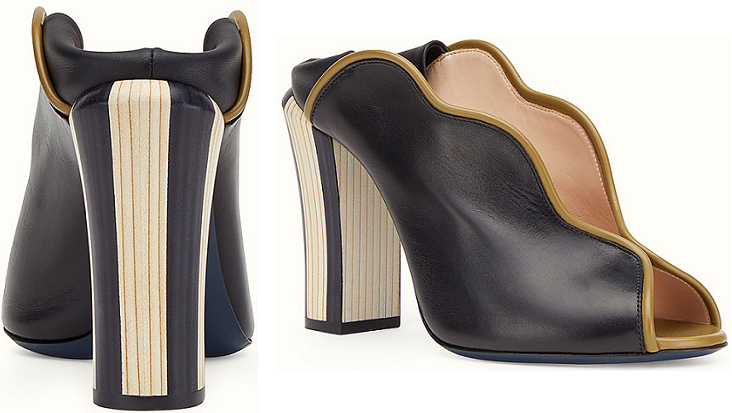 Learn more about the above footwear at the Fendi website.
View some of our favorite women's Fendi sandals of 2017.