A handbag, also commonly referred to as a purse or a bag, is a fashion accessory designed to carry personal items, such as wallets, keys, phones, makeup, and other necessities. Handbags come in various sizes, shapes, and styles, catering to different occasions and fashion preferences.
Typically carried by hand or on the shoulder, a handbag can be an essential part of an outfit, adding functionality and style to one's overall look. Handbags are made from a wide range of materials, including leather, fabric, synthetic materials, and even exotic materials like crocodile or python skin.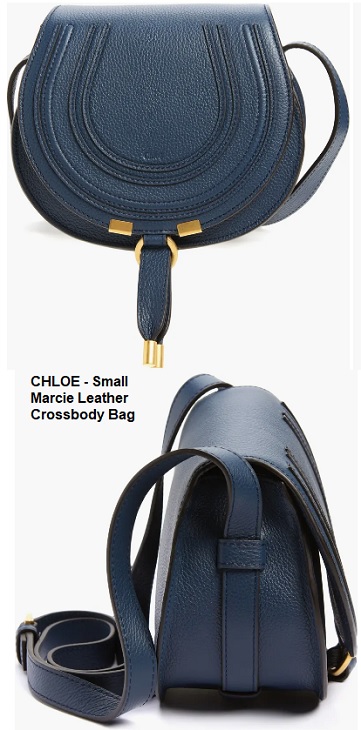 The superiority of luxury handbags over mass-market handbags is subjective and can vary based on individual preferences, priorities, and circumstances. Both luxury and mass-market handbags have their unique characteristics and advantages, and what may be considered "better" depends on the needs and values of the consumer. Let's explore some of the key differences between luxury and mass-market handbags:
Quality and Materials: Luxury handbags often use premium materials, such as high-quality leather, exotic skins, and fine hardware, resulting in a superior finish and durability. Mass-market handbags may use synthetic materials or lower-grade leather, which can impact their longevity and overall appeal.
Craftsmanship: Luxury handbags are typically handcrafted by skilled artisans, ensuring attention to detail and precision in their construction. Mass-market handbags are often produced on a larger scale, which may lead to variations in quality and craftsmanship.
Design and Exclusivity: Luxury handbags often feature unique and exclusive designs, which can be a significant draw for fashion enthusiasts seeking individuality and a statement piece. Mass-market handbags may offer trendy designs inspired by luxury brands but are generally more widely available.
Brand Prestige and Status: Luxury handbags are often associated with prestigious and renowned fashion houses, and carrying a designer bag can be considered a status symbol. The branding and reputation of luxury handbags contribute to their allure for some consumers.
Price and Affordability: Luxury handbags come with a higher price tag due to their premium materials, craftsmanship, and branding. Mass-market handbags are more affordable and accessible, making them a practical choice for budget-conscious shoppers.
Longevity and Resale Value: Luxury handbags, especially those from well-established brands, can hold their value well over time, making them potential investments. Mass-market handbags may not retain their value as significantly.
Social and Ethical Considerations: Some consumers prioritize ethical and sustainable practices when making purchasing decisions. Luxury brands may have more stringent ethical and environmental policies, but it's essential to research individual brands' practices.
Ultimately, the decision between luxury and mass-market handbags comes down to personal preferences, lifestyle, and budget. While luxury handbags may offer premium materials, craftsmanship, and exclusivity, mass-market handbags can be more practical for everyday use and are accessible to a broader audience. The best handbag for an individual is one that aligns with their style, needs, and values.
Handbags can vary in design and purpose, including:
Tote Bag: A large, open-top bag with sturdy handles, ideal for carrying various items, including daily essentials, work documents, or shopping items.
Shoulder Bag: A bag designed to be worn over the shoulder, typically featuring a longer strap or chain.
Crossbody Bag: A bag with a long strap meant to be worn across the body, providing hands-free convenience.
Clutch: A small, handheld bag with no straps or handles, often used for evening events or occasions where minimal belongings are needed.
Satchel: A structured, rectangular bag with a top handle and a detachable shoulder strap.
Backpack: A bag worn on the back with two shoulder straps, offering a practical option for carrying heavier loads.
Handbags are a staple in the world of fashion and personal style, and they come in a vast array of designs, colors, and price ranges, from affordable options to high-end luxury pieces. The choice of a handbag can complement an outfit, reflect personal taste, and serve as a practical accessory for carrying essentials in everyday life.
The best handbag materials depend on various factors, including your preferences, budget, and intended use. Different materials offer unique characteristics in terms of durability, aesthetics, and functionality. Here are some of the most popular and high-quality handbag materials:
Genuine Leather: Genuine leather is a classic and highly sought-after handbag material due to its durability, natural beauty, and ability to develop a rich patina over time. Full-grain leather, top-grain leather, and vegetable-tanned leather are some of the highest quality types.
Saffiano Leather: Saffiano leather is a specific type of leather known for its crosshatch pattern and scratch-resistant surface. It is often used by luxury brands for its durability and refined appearance.
Calfskin Leather: Calfskin leather is a softer and more supple type of leather derived from the hide of young calves. It is known for its smooth texture and luxurious feel.
Exotic Leathers: Handbags made from exotic leathers like python, crocodile, and ostrich are highly prized for their unique textures and patterns. These materials are often used for high-end luxury handbags.
Canvas: Canvas is a durable and lightweight material commonly used for casual and everyday handbags. It can be particularly popular in tote bag designs.
Suede: Suede is a type of leather with a soft, velvety texture. It adds a luxurious and sophisticated touch to handbags but requires more careful maintenance compared to regular leather.
Nylon: Nylon is a synthetic material known for its durability and water resistance. Nylon handbags are practical for everyday use and travel.
Faux Leather: Faux leather, also known as vegan leather, is a synthetic alternative to genuine leather. It is cruelty-free and comes in various textures and finishes, offering an ethical option for handbag materials.
Patent Leather: Patent leather is a glossy, coated leather known for its shiny appearance. It adds a chic and polished touch to handbags.
Straw or Rattan: These natural materials are popular for warm-weather and beach-inspired handbags, adding a summery and laid-back vibe.
Each material has its advantages and disadvantages, so it's essential to consider your lifestyle, budget, and personal style when choosing the best handbag material for you. High-quality handbags made from premium materials are more likely to be durable and maintain their beauty over time, making them a worthwhile investment.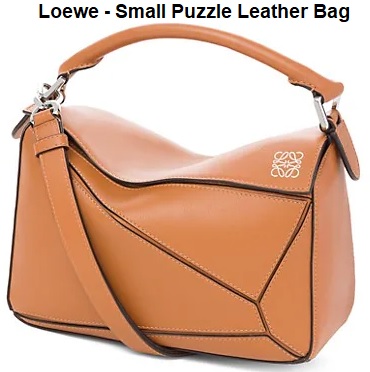 Several handbag brands have gained significant popularity and acclaim for their designs, craftsmanship, and influence on the fashion industry. These brands cater to various styles and budgets, ranging from affordable to high-end luxury options. Here is a summary of some of the most popular handbag brands:
Louis Vuitton: A leading luxury brand known for its iconic monogram patterns and high-quality leather goods. Louis Vuitton handbags are coveted for their timeless designs and status symbol appeal.
Gucci: An Italian luxury brand renowned for its opulent and eclectic designs. Gucci handbags often feature the brand's signature GG logo and innovative styles that reflect contemporary fashion trends.
Chanel: A legendary French fashion house synonymous with elegance and sophistication. Chanel handbags, particularly the classic flap bag and the 2.55, are coveted for their craftsmanship and timeless appeal.
Hermès: Another esteemed French luxury brand known for its exclusive and meticulously crafted handbags. The Hermès Birkin and Kelly bags are among the most sought-after and expensive handbags in the world.
Prada: An Italian fashion brand celebrated for its minimalistic and chic designs. Prada handbags are known for their clean lines, luxurious materials, and subtle branding.
Saint Laurent: A French luxury brand recognized for its edgy and glamorous aesthetic. Saint Laurent handbags, like the Sac de Jour and the Loulou, are popular choices among fashion enthusiasts.
Fendi: An Italian luxury fashion house renowned for its distinctive double-F logo. Fendi handbags are celebrated for their innovative designs and craftsmanship.
Givenchy: A French luxury brand known for its sophisticated and modern designs. Givenchy handbags, such as the Antigona and the GV3, are beloved for their structured silhouettes.
Celine: A French luxury brand celebrated for its minimalist and contemporary approach to design. Celine handbags, particularly the Luggage and the Belt bags, have garnered a dedicated following.
Michael Kors: An American luxury brand with a focus on accessible luxury. Michael Kors handbags are known for their classic styles and versatility.
Coach: An American brand renowned for its contemporary and stylish handbags. Coach offers a wide range of designs, from classic leather to trendy patterns.
Kate Spade New York: An American brand known for its playful and feminine handbag designs. Kate Spade handbags often feature bold colors and eye-catching prints.
These are just a few examples of the most popular handbag brands, and there are many other reputable and influential brands in the handbag industry. Keep in mind that the popularity of brands can change over time, and new brands continue to emerge. Additionally, consumer preferences and trends may differ across regions and demographics.
There are numerous places where you can shop for handbags, catering to various budgets, styles, and preferences. Whether you're looking for luxury designer bags or more affordable options, here are some popular places to shop for handbags:
Department Stores: Large department stores like Nordstrom, Bloomingdale's, Macy's, and Saks Fifth Avenue offer a wide selection of handbags, including luxury designer brands and more affordable options.
Brand Boutiques: Many luxury handbag brands have their boutiques where you can find their latest collections and exclusive pieces. Examples include Louis Vuitton, Gucci, Chanel, and Prada boutiques.
Online Retailers: E-commerce platforms like Amazon, Zappos, and Shopbop offer a vast range of handbag options from various brands, making it convenient to shop online.
Designer's Official Websites: You can purchase handbags directly from the official websites of luxury designer brands, ensuring authenticity and access to the full range of products.
Specialty Stores: Some stores specialize in handbags and accessories, offering a curated selection of stylish and unique pieces. Examples include Coach, Kate Spade New York, and Michael Kors stores.
Luxury Fashion Retailers: Multi-brand luxury fashion retailers like Net-a-Porter, Mytheresa, Farfetch, and MatchesFashion offer an extensive assortment of luxury handbags from various designers.
Outlet Stores: Outlet malls and online outlet websites offer discounted prices on handbags from various brands, making them a budget-friendly option.
Vintage and Secondhand Shops: Vintage stores and consignment shops can be treasure troves for unique and pre-owned handbags, including sought-after vintage designer pieces.
Local Boutiques: Explore local boutiques in your area for handcrafted, artisanal, or unique handbag options that support local businesses.
Online Marketplaces: Online marketplaces like eBay and Etsy can be great places to find vintage and one-of-a-kind handbags from various sellers.
Flash Sale Sites: Websites like Gilt and Rue La La host limited-time flash sales offering discounted luxury handbags.
Remember to research the retailer's reputation, return policies, and authenticity guarantees when purchasing designer handbags. Additionally, consider your budget, desired style, and intended use of the handbag to find the perfect fit for your needs.
You can shop for handbags at these fine retailers: