PAC SUN
3450 E. Miraloma Avenue
Anaheim, CA 92806
United States
+1-714-4144000
2018 Summary: Pacific Sunwear of California Inc., branded as PacSun, is a United States-based retail clothing brand rooted in the youth oriented culture and lifestyle of California. The company sells lifestyle apparel, along with footwear and accessories designed for teens and young adults. As of late 2017, the company operated over 600 stores in all 50 states and Puerto Rico.
October 2013 Summary: Pacific Sunwear of California, Inc. (PacSun), together with its subsidiaries, is a specialty retailer rooted in the action sports, fashion and music influences of the California lifestyle. The Company primarily operates mall-based chain of retail stores under the names Pacific Sunwear and PacSun. As of January 28, 2012, PacSun leased and operated 733 stores in each of the 50 states and Puerto Rico, consisted of 2.9 million total square feet. It sells a combination of the same selection of merchandise carried in its stores along with online exclusives at www.pacsun.com. The Company also advertises its Website as a shopping destination on certain Internet portals and search engines and markets it's Website in its stores.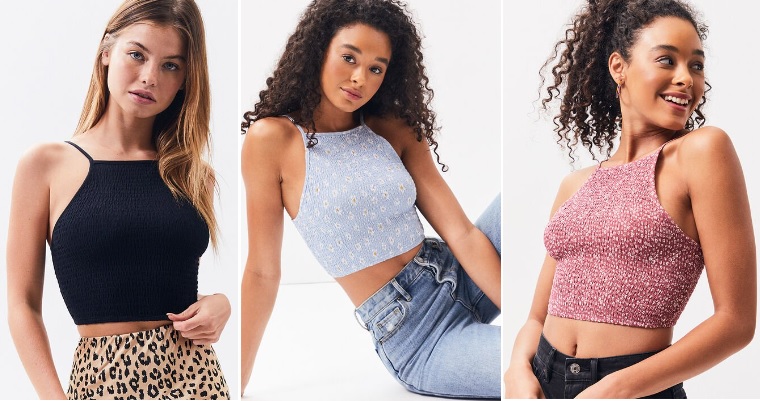 Learn about fashion industry public companies here on Apparel Search.
If you are interested in discussing the financial aspects pertaining to the company listed on this page, please share your thoughts in the comments section below. Discussion topics may include any business details that you believe could potentially impact the financial strength or weakness of the company. For example, the company may have negotiated a new licensing deal that you believe is important. Or possibly they have hired a new public relations firm or received a unique celebrity endorsement. If any interesting activity has taken place, please bring that issue up for discussion and debate. You are welcome to provide facts or ask questions about business strategy, corporate executives, brand portfolios, historical stock prices, business news, SEC filings, stock charts, etc. Anything relevant to investor relations, the company's products or services, financial information, or corporate policy is open for discussion. Feel free to share your wisdom in the social comment area below. Please keep all discussions directly relevant to the topic of the company listed on this page.
comments powered by Disqus