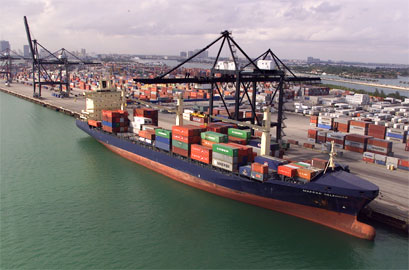 If you get lost, check with the U.S Coastguard Navigation Center ...

IMMA Ltd, International Maritime Manning Agency: The IMMA Ltd, International Maritime Manning Agency represents the crewing interests of the all type of ships and maritime industry. Address: 13 Gaidara Street,
Dunaivodstroy Building, office # 311 Odessa 65078 Ukraine Phone: +380-482-666135 Email: office@imma-maritime.net Contact: Mr. Vadym V Greshylov
Freight Industry Directories

Maritime Global News (MGN) Since September of 1995, Maritime Global Net (MGN) has been an open resource to maritime professionals looking for news, industry sites, market information, and general contact details. Traffic has grown over the years and now averages over 200,000 user visits per month. MGN offers access to products, services, news and other industry related data. MGN includes the details of over 80,000 maritime-related companies and contacts, from industry associations to world ports. The MGN site provides Internet users with easy, unrestricted access to maritime information, products, and services. Maritime Global Net is owned and operated by Maritime Information Systems, Inc., a Rhode Island based company which provides consulting,contracting and hosting services to a variety of maritime and non-maritime companies.
Transport World TransportWorld.com provides an internet-based community for members of the transportation industry. They are creating the tools to facilitate, communicate, collaborate and manage today's transportation assets and services while helping to build a better customer relationship. TransportWorld.com is an on-line warehouse of resources for managing today's world-wide transportation activities and services. TransportWorld.com will serve those individuals and organizations requiring services from any transportation mode around the world. They are continually focused on developing the necessary tools to maximize business relationships in the modern transportation industry.
Thank you for using the Apparel Search website.