Cargo Shorts - nice to have extra pockets.
Cargo shorts are a short length version of the cargo pants.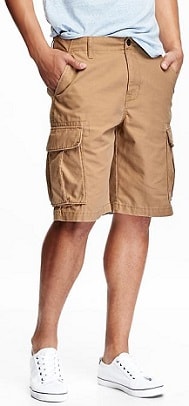 Cargo pants are loosely cut pants originally designed for tough, outdoor activities, and whose design is distinguished by one or more cargo pockets. The short pants are essentially the same, but are sewn as shorts rather than as long pants. Some cargo pants are made with removable lower legs allowing the conversion into shorts. This can turn a long pant into a short with general ease. They are typically secured with zippers, but could also be buttons, Velcro, or another fastening method. Shorts are a garment worn by both men and women over their pelvic area, circling the waist and splitting to cover the upper part of the legs, sometimes extending down to the knees but not covering the entire length of the leg. They are called "shorts" because they are a shortened version of trousers, which cover the entire leg. Cargo shorts are cargo pants shortened at the knee.
You may want to learn more about other types of shorts such as board shorts, Bermuda shorts, running shorts, and compression shorts to name a few.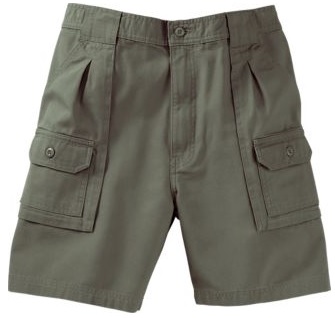 If you are interested in shopping, you can often find cargo shorts at stores such as Macy's, Nordstrom, Cabellas, Old Navy, The Gap, etc.
This type of short often comes in solid colors, but can also have printed designs such as camo print cargos.
Fashion Products Fashion Products A-F Fashion Products C
---
Are you a fashion influencer?

Copyright 1999-2019 Apparel Search Company. All Rights Reserved.