Gloves
A glove is a type of garment which is designed to cover our hands. Gloves come in many different fabrics, colors, and purposes. There are gloves designed specifically for sports, cold weather, recreation, gardening, industrial purposes, etc. Some gloves are meant to keep us warm and others are meant entirely to provide protection.
A few glove category examples: Work Gloves, Winter Gloves, Baseball Gloves, Dishwashing Gloves, Medical Examination Gloves, Golf Gloves, Mittens, etc. They can be made in various materials such as fur, fabric, or latex to name a few. They can also be produced in various fibers such as cotton, wool, spandex, nylon, silk, etc.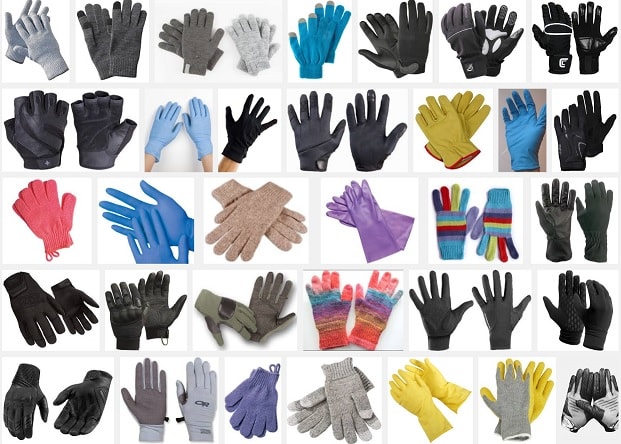 In regard to winter gloves (gloves for cold weather & snow) choosing the right pair of gloves can be the difference between a fun-filled, comfortable outing and a miserable trip with frigid fingers. If you are planning to be outside in the cold weather for long periods of time selecting the proper glove is extremely important. The last think you want to do is catch frost bite while doing cold weather sports such as skiing, mountain climbing, snowmobiling, ice skating, etc.
Are winter gloves warmer than mittens?
Sorry, they are not. If the fabric, thickness, and insulation materials are the exact same, the mitten will provide more warmth for the wearers fingers. Because mittens allow your fingers to touch and rest side by side they are able to collect more heat. The mittens trap body heat by keeping your fingers together and reducing evaporative heat loss.
Why are gloves better than mittens?
Although mittens beat out mittens in regard to warmth, it is far easier to complete tasks when wearing gloves because the fingers have more mobility and dexterity. If skill in performing tasks, especially with the hands is required, gloves will win over mittens most of the time.
In summary, gloves are better than mittens for dexterity, but not necessarily for warmth.
Because gloves have individual fingers, they offer better dexterity than mittens and are ideal for activities where you need to frequently handle gear, adjust boot buckles or zip zippers. Lightweight gloves are a great choice for aerobic activities, such as cross-country skiing, where your body is generating lots of heat. Heavier gloves will be required for extreme cold situations.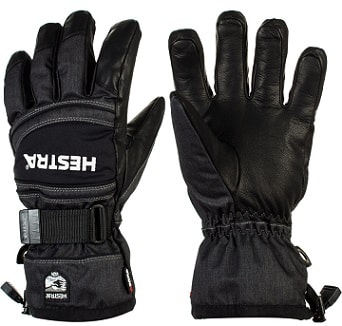 What are lobster gloves?
Lobster gloves are not produced so that we can pick up lobster without being pinched. This style of glove is actually a blend between a glove and a mitten. The lobster glove joins your index and middle fingers together and your ring and pinky fingers together. This style of glove a good possible solution if you have found gloves aren't warm enough and mittens feel too clumsy when you need hand dexterity.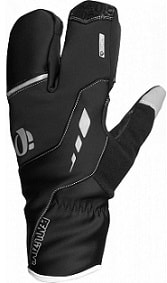 If you are shopping for winter gloves, we suggest that you investigate waterproof fabrics. Wool retains warmth when wet but other fabrics generally do not. Having your fingers protected by waterproof fabric may be a good option if you wish to keep your fingers dry and warm.
What is the best glove insulation?
Down and synthetic materials are two basic insulation types most commonly used in gloves and mittens.
Down is an exceptional insulator and is prized for being light, easy to compress, long lasting and breathable. Down is more expensive than synthetic, but it maintains its loft longer than synthetic, making it a good value over time. Unfortunately down loses its ability to insulate well when it gets wet. In addition to price, the fact that it does not insulate as well when wet makes down less frequently used than synthetic insulation. When down is used, it is usually protected by a waterproof shell that helps keep it dry. Down gloves and mittens are an excellent choice for skiing and snowboarding in cold, dry climates. Read down clothing blog posts on the Fashion Blog.
Synthetic insulation is less expensive than down. The other primary benefit is that some synthetic materials insulate when wet and dries faster than natural down. It is a good choice for use while skiing, snowboarding and playing in the snow, especially in damp climates. The downsides of synthetic insulation are that it offers a little less warmth for its weight, it's a bit bulkier than down and its insulating power gets reduced each time it is compressed. Also, if you care about the environment, synthetic is a man-made fiber and down is natural. Many downhill ski gloves, cross-country ski gloves and snowboard gloves use synthetic insulation.
Picking a pair of gloves is not all about your sense of style:
Sure, the color and appearance of your gloves is part of your fashion statement. But with gloves, many other issues are also important. In the modern world, warmth and protection are not the only important factors when selecting gloves. It is also important to keep in mind that many people need to handle mobile electronic devices while wearing gloves. Today, many glove manufacturers are making gloves and mittens with touch-screen-compatible fingers and palms. This allows the wearer to operate smartphones or tablets without exposing skin to the cold.
If you are not sure how to decide between gloves and mittens, you can possible go with convertible gloves. Here is an example of convertible fingerless gloves.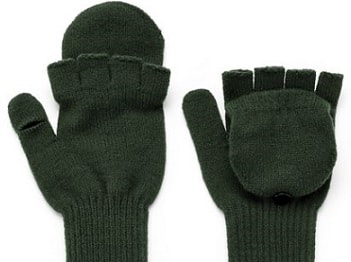 If you are looking for a good pair of gloves, you can try brands such as The North Face, Hestra, Burton, Canada Goose, Mammut, & Columbia.
If you plan on doing gardening, you will need a good pair of gardening gloves. You can find them in the gardening glove retailer section.
Learn about snow pants and snow boots as well.
If you are a fashion designer looking to manufacturer gloves for your collection, you may wish to view our glove factory section.
Don't forget to visit our glove stores section.
View glove blog posts on the Fashion Blog.
When going outside in the cold weather, don't forget to also wear a knit hat to keep your head warm. It is important to keep both your hands and head insulated from the chill.
Fashion Products Fashion Products G-L Fashion Products G
Return to the Influence Fashion home page.

Copyright 1999-2022 Apparel Search Company. All Rights Reserved.