Handbags
Why do women love handbags? What's not to love?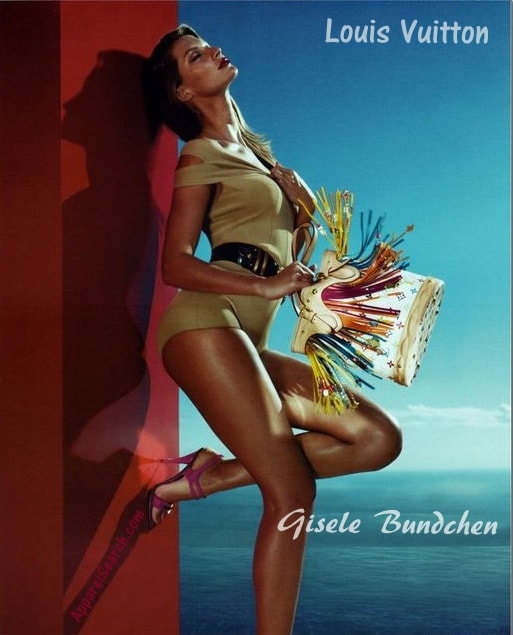 A handbag, also purse or pouch in North American English, is a handled medium-to-large bag that is often fashionably designed, typically used by women, to hold personal items. Handbags are valued for their stylishness as visual fashion accessories as well as for their function.
Learn about different types of handbags.
What is the difference between a purse and handbag? This may be why the American's decided to split from the English.
In British English the term "purse" originally referred to a small bag for holding coins. In England it is still used to refer to a small coin bag or wallet. A "handbag" is a larger bag (fashion accessory) that holds objects beyond currency, such as a woman's personal items. The bag may hold a women's mobile device, car keys, small umbrella, and numerous other items. And yes, it can hold the purse (wallet).
In American English the terms purse and handbag is basically interchangeable. The term handbag began appearing in the early 1900s. Initially, it was most often used to refer to men's hand-luggage. Women's bags grew larger and more complex during this period, and the term was attached to the women's accessory.
The Declaration of Independence is the statement adopted by the Second Continental Congress meeting at Philadelphia, Pennsylvania on July 4, 1776, which announced that the thirteen American colonies, then at war with the Kingdom of Great Britain, regarded themselves as thirteen newly independent sovereign states, and no longer under British rule. It is the belief of Apparel Search that the colonies decided to split off from England because of they knew that at some point in the future their would be confict over fashion relevant terminology. Clearly the countries forefathers had been very wise.
For the record, it is the opinion of Apparel Search that the British have done a better job with the wording. In our opinion, a handbag can be called a pocketbook and a purse can be called a wallet.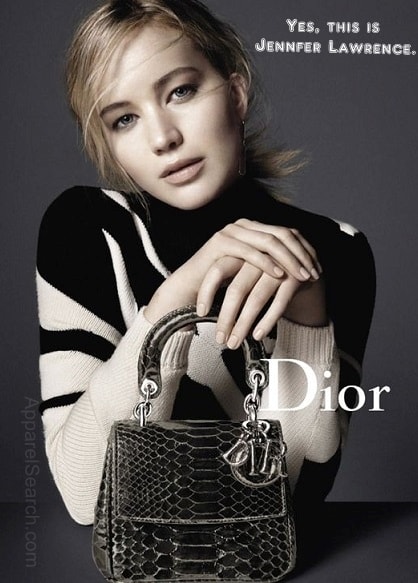 Historical Trivia Abot the Origin of Some Modern Handbag Styles:
The modern purse, clutch, pouch or handbag came about in England during the Industrial Revolution, in part due to the increase in travel by railway. In 1841 the Doncaster industrialist and confectionery entrepreneur Samuel Parkinson (of butterscotch fame) ordered a set of travelling cases and trunks and insisted on a travelling case or bag for his wife's particulars after noticing that her purse was too small and made from material that would not withstand the journey. He stipulated that he wanted various handbags for his wife, varying in size for different occasions and asked that they be made from the same leather that was being used for his cases and trunks to distinguish them from the then-familiar carpetbag and other travelers' cloth bags used by members of the popular classes. H. J. Cave (London) obliged and produced the first modern set of luxury handbags, as we would recognize them today, including a clutch and a tote (named as 'ladies travelling case').
Types of handbags (here are a few of the popular styles):
As a fashion accessory, handbags can be categorized according to the silhouette of the bag, as well as the type of handle. It is a good idea to pick a handbag for your body type.
Baguette: a small, narrow, rectangular shape purse, resembling a French loaf of bread (baguette).
Barrel: shaped like a barrel or closed tube, usually with shoulder-length straps.
Bowling bag purse: a popular 1990s "retro" style for younger women, modelled after American bags used to carry bowling balls.
Bucket bag: shaped like a bucket, medium-size or large, with shoulder straps and a drawstring closure.
Clutch: a handbag without handles with detachable chain strap, rectangular in shape, often an evening bag but used during the day as well.
Doctor's bag: modelled after a Victorian era doctor's bag for making housecalls.
Drawstring: a purse that closes with a drawstring at the top, may have wrist- or shoulder-length straps, popular as an evening bag style.
Half-moon: shaped as a half-moon.
Hobo: medium-size crescent-shaped bag with a top zipper and often a slouch or dip in the centre; a modern, casual silhouette.
Kiondo: a handwoven handbag made from sisal with leather trimmings. It is indigenous to Kenya.
Lighted: a handbag with a lighting system which has been attempted since the 1950s without success until recently when in 2011 the first successful lighted handbag was brought to market.
Messenger bag: one long strap worn across the body, inspired by bags worn by urban messengers to deliver business mail, a modern silhouette.
Minaudière: a small rectangular evening bag, usually hard-bodied, sometimes held inside a soft fabric bag that serves as a sleeve.
Muff: a winter bag made of real or faux fur, wool or velvet that has zippered compartments and a slip opening for hands.
Pocketbook: small purse, rectangular shape. This term is also another word for handbag which means it can refer to "any" style of handbag or purse.
Pouch: small bag such as a pocket, teabag, money bag, sporran, etc.
Saddle purse: shaped like a horse saddle, may have equestrian motifs and hardware to emphasize the design.
Satchel: a soft-sided case usually of leather.
Tote: medium to large bag with two straps and an open top.
Trapezoid: shaped as a trapezoid, usually made of stiff material.
Wristlet, a small handbag with a short carrying strap resembling a bracelet.
You may want to visit the best handbags area of our consumer section.
When deciding on the perfect handbag, it may be a good idea to first learn a little bit about leather. You can learn about leather grains on the Fashion Blog.
Popular handbag brands, stores, and manufacturers:
Chanel - Chanel S.A. is a French, privately held company owned by Alain and Gerard Wertheimer, grandsons of Pierre Wertheimer, who was an early business partner of the couturière Gabrielle Bonheur Chanel. Visit the world of CHANEL to discover the latest in Fashion & Accessories, Luxury Handbags, Eyewear, Fragrance & Beauty, Fine Jewelry & Watches.
Coach - The Coach brand stands for authenticity, innovation, and relevance. Coach, Inc. is an American luxury fashion company based in New York City. The company is known for accessories and gifts for women and men, including handbags, men's bags, women's and men's small leather goods, footwear, outerwear, ready-to-wear, watches, travel accessories, scarves, sunwear, fragrance, jewelry, and other accessories.
Fendi - Fashion Show looks, bags, accessories, jewelry, eyewear and plenty more. Fendi is an Italian luxury fashion house whose specialities include fur, ready-to-wear, leather goods, shoes, fragrances, eyewear, timepieces and accessories.
Gucci - Gucci is a Italian luxury brand of fashion and leather goods, part of the Gucci Group, which is owned by the French holding company Kering. Gucci was founded by Guccio Gucci in Florence in 1921.
Hermès, Hermes of Paris, or simply Hermès is a French manufacturer established in 1837, today specializing in leather, lifestyle accessories, handbags, perfumery, luxury goods, and ready-to-wear.
Prada - Prada, founded in 1913 in Milan, offers men's and women's clothing, leather goods, footwear, eyewear and fragrances and Made to Measure service.
Consumers of fashion can find designer handbags at retailers such as Nordstrom, Neiman Marcus, Bloomingdales, etc.
Fashion Products Fashion Products G-L Fashion Products H
---
Return to the Influence Fashion home page.

Copyright 1999-2022
Apparel Search Company. All Rights Reserved.