Jean Jackets are Denim Jackets
Denim jackets are as American as blue jeans, baseball, apple pie, and sneakers. This is one of those fashion trends will continue to come and go from time to time. Some years they are in style and other years they are out of style. Pretty sure we can count on them being around for a very long time to come.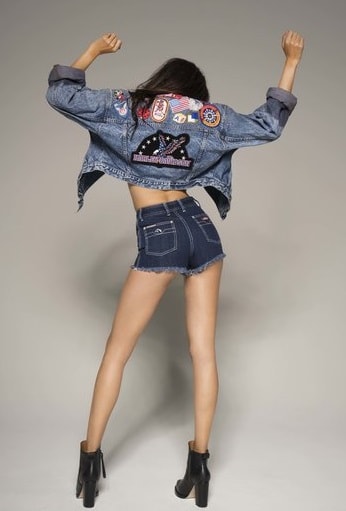 Above image is the Jordache jeans brand.
A Jean jacket or denim jacket is outerwear made of denim fabric. Same type of fabric used to make jeans (denim pants). The jean jacket is typically styled with the jacket falling slightly below the waist. However, they technically can be made at other lengths as well. The fabric is obviously denim, and they are traditionally styled with buttoned band cuffs like a shirt and a waistband that can be adjusted by means of buttons. This style of coat is sometimes referenced as a Levi's jacket or blue jean jackets.
Denim is a sturdy cotton warp-faced textile in which the weft passes under two or more warp threads. This twill weaving produces a diagonal ribbing that distinguishes it from some other fabrics such as cotton duck. The most common denim is indigo denim, in which the warp thread is dyed, while the weft thread is left white. As a result of the warp-faced twill weaving, one side of the textile is dominated by the blue warp threads and the other side is dominated by the white weft threads. This causes blue jeans to be white on the inside. The indigo dyeing process, in which the core of the warp threads remains white, creates denim's signature fading characteristics.
A jacket is a mid-stomach–length garment for the upper body. A jacket typically has sleeves, and would generally fasten in the front or slightly on the side. Some people that own jean jackets will cut off the sleeves.
As we have read on the Levi's website, "What do greasers, cowboys, hippies, rock stars, and rappers all have in common? An article of clothing that stands out in America's sartorial history for being synonymous with change, independence and freedom: the jean jacket. Its seams, stitching and, of course, denim, represent revolution and hard-working American tradition." Apparel Search is in full agreement.
Levi Strauss & Co. is an American clothing company known worldwide for its Levi's brand of denim jeans. In addition to making denim jeans they also on occasion design and manufacture denim jackets.
Jean jackets have come in and out of style over the years. Certain decades such as the 1980's featured jean jackets as part of the eras identifiable fashion trends. Significant clothing trends of the 1980s include shoulder pads, jean jackets, leather pants, aviator jackets, jumpsuits, Members Only jackets, skin-tight acid-washed jeans, an a few other items that represented the time period in history.
Jean jackets are cool but it's important to keep in mind that Arthur Herbert Fonzarelli (better known as "Fonzie" or "The Fonz") wore a leather jacket. However, in 1955 James Dean captured the angst of American youth and style in Rebel Without a Cause while wearing a denim jacket. Also, John Lennon wore lots of denim jackets in the '70s with flares and T-shirts.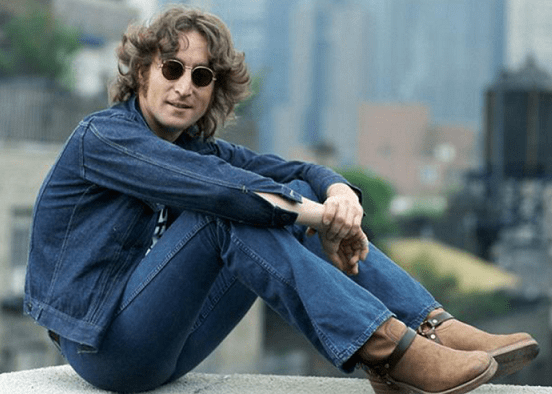 You may find the following to be interesting reading:
Levi's Evolution of the Jean Jacket
Glamour Denim Jacket Fashion Essentials
Harpers Bazaar Denim Jacket Inspiration
Vogue Denim Jacket Fashion History
During the time period when jean jackets are trendy, keep in mind that they come in many various styles. Sometimes the style is to keep the denim looking pristine and perfect condition. At other time, the distress look is important. They are also worn with cut off sleeves, patches, printing, embroidery, and other sorts to stylistic embellishments. They are worn by bikers as well as fashionistas.
You may want to also look for denim jackets & jeans on the fashion blog.
Is a denim vest the same as a denim jacket?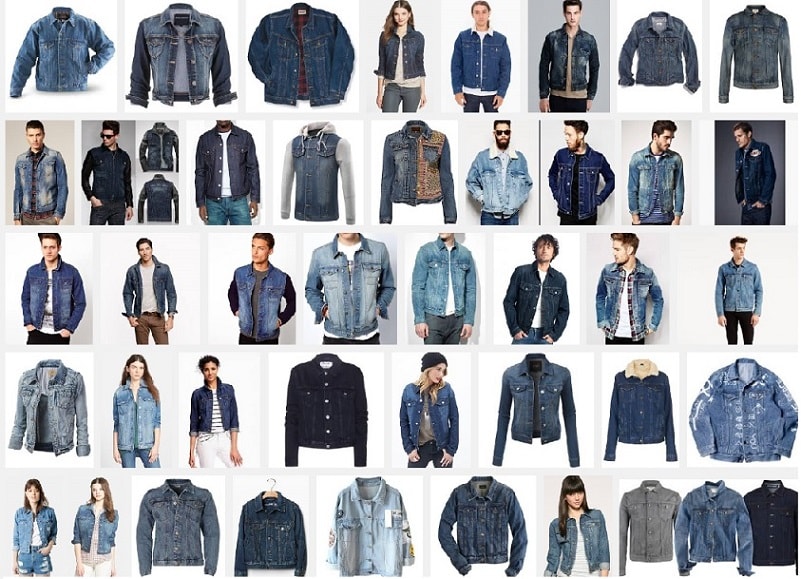 Learn about designer jeans, ripped jeans and jean shorts if you have time for a little more reading.
You may have interest in seeing Shiri Appleby and Reese Witherspoon in denim jackets.
You may also want to learn about denim skirts which are another fashion item made with this same fabric.
Fashion Products Fashion Products G-L Fashion Products J
---
Return to the Influence Fashion home page.

Copyright 1999-2022 Apparel Search Company. All Rights Reserved.