Moto Boots
What are Moto Boots? Moto is an abbreviation for motorcycle. Does that hint help?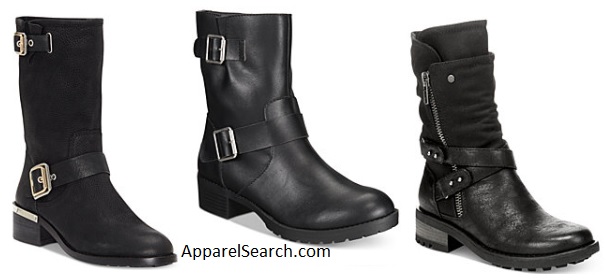 Motorcycle boots are associated with motorcycle riders and range from above ankle to below knee boots. They have an outside of a typical boot but a low heel to control the motorcycle. To improve motorcycle safety, motorcycle boots are generally made from a thick, heavy leather and may include energy absorbing and load spreading padding, metal, plastic and/or composite materials to protect the motorcycle rider's feet, ankles and legs in an accident.
Their are Moto boots and their are boots that wish to be Moto boots. In other words, you will find Moto boots that are truly meant for motorcycle riding, and you will also find impersonators that are actually developed simply for the "fashion look". In terms of safety and performance, casual footwear simply does not measure up to a good pair of true motorcycle boots. Some fashionable boots may look rugged enough for riding but they are a far cry from purpose built motorcycle boots. If you need a truly rugged boot, be cautious to get the real deal.
For riders, you can find motorcycle boots for street riding, dirt, all terrain, racing, and cruiser riding styles. Boots may be designed differently depending on the intended use. If you have questions, consult with a store that specializes in motorcycle fashion and footwear.
Learn more about women's biker boots.
Engineer Boots - Women's Engineer Boots guide and information resource about Women's Engineer Boots Engineer boots, also known as engineer's boots or engineering boots, are an American type of traditional leather work-boots. They are designed to protect the motorcycle rider from injury to the foot and leg in the case of a crash and to prevent the burning of the rider's calves while riding.
Moto Boots for the casual fashionista can be find at a wide range of shoes stores and clothing retailers.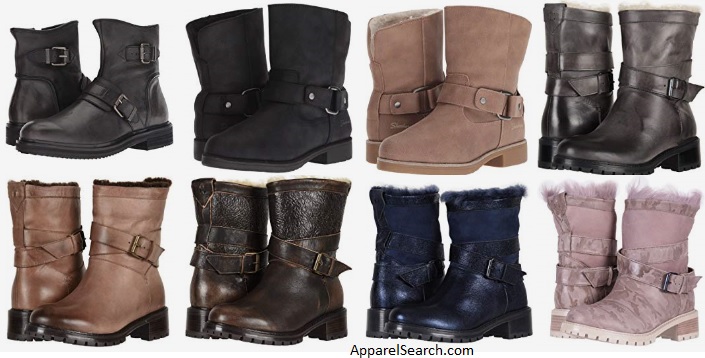 Harley-Davidson Men's Motorcycle Footwear
Harley-Davidson Women's Motorcycle Boots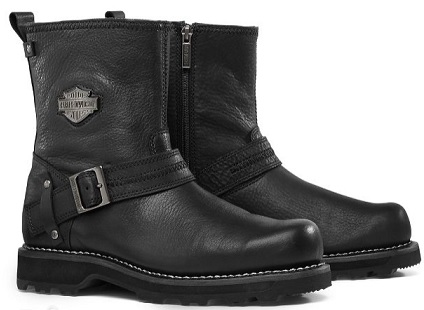 You may have interest in the UGG Moto Boots fashion blog post.
Here are a few links of possible interest:
Do you want to look like a trendy biker?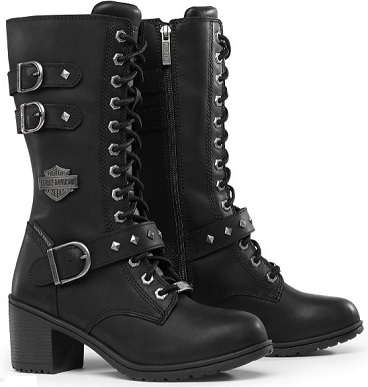 What should be worn with Moto boots?
Moto Boots for Women: Surprisingly enough, women have a wide choice of options to wear with this style of boot. Although this footwear looks rugged, it can even be paired with a ladylike dress. You don't have to work denim pants or a leather skirt to co-ordinate with these stylish boots. Although your outfits can be versatile, the number one choice would typically be denim jeans to be worn with Moto boots. Blue jeans and biker boots go well together.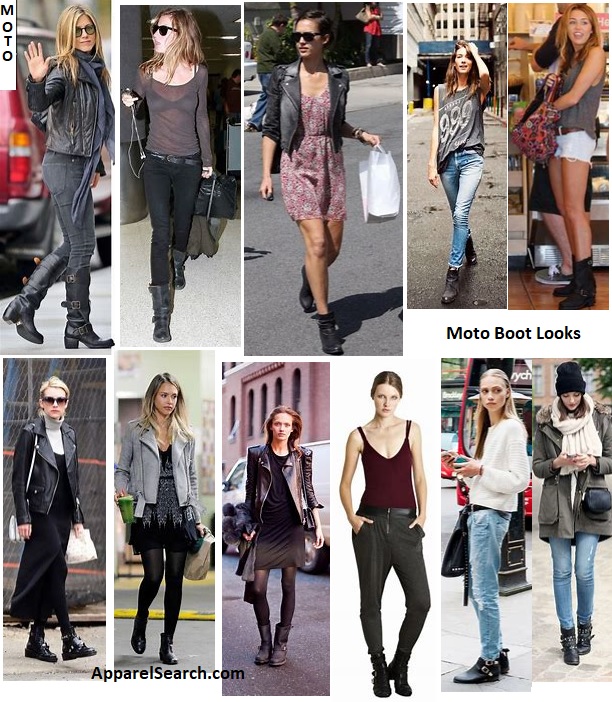 Moto Boots for Men: Motorcycle boots can be worn for a wide variety of occasions (typically not for formal occasions). They are the perfect footwear for the guys that enjoy dressing with a bit of a rock star vibe. Biker boots for men are also for guys who like a sturdy but cool-looking casual boot. Most importantly, this style of footwear is actually for men that ride motorcycles.
You may want to visit the FRYE website to see a selection of men's & women's moto style boots.
If you are planning a ride, be sure to wear safety footwear and safety garments.
---
Fashion Products Fashion Products M-R Fashion Products M
Return to the Influence Fashion home page.

Copyright 1999-2022 Apparel Search Company. All Rights Reserved.