Square neck tees, tanks, and other types of tops can be an effortless method to accentuate your fabulous figure. Great for working out or a casual-chic look.
Work out tops made with the square neckline design can be super flattering and comfortable.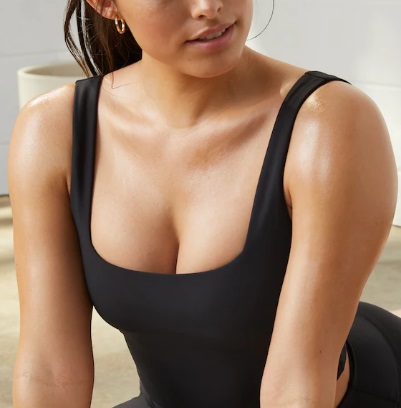 Square necklines are designed to form three sides of a square along the neck and the shoulders. There's a line of fabric across the bust that forms the base of the square.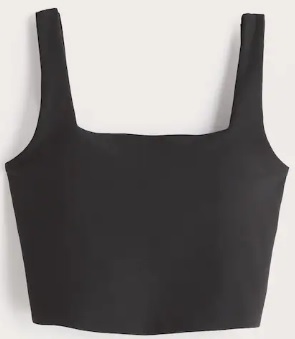 This lovely neckline can provide you with a fuller look and works fabulously if you wish to draw attention away from your broad shoulders and towards the rest of your body. This top makes the shoulders look more narrow. Depending on your face shape, the square neckline may even make your chin more pointed. The garment also highlights those gorgeous collarbones.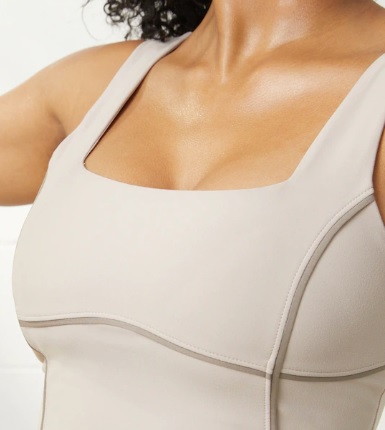 Square necked tops and dresses look equally good so you can go for whatever you prefer.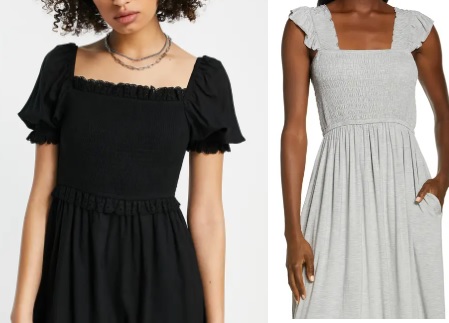 Choose your favorite neckline.
If you wish to accessorize, short layered chains, chokers, a dainty necklace, are a good choice. Wearing the proper necklace creates a structured round curve to complement and balance out the square shape of the garments neckline
You may want to also learn about tank tops & sports bras.