Austin Reed was a British fashion retailer founded in 1900, and the brand was acquired by Edinburgh Woollen Mill in 2016.
Austin Reed is a men's fashion and women's fashion retailer based in the United Kingdom.
Founded by Austin Leonard Reed in 1900, they were the first menswear retailer to craft ready-to-wear clothes with the same level of expertise as made-to-measure. The first Austin Reed branded store was established on Fenchurch Street, with a larger flagship store opening in 1911 at 113 Regent Street.
From a single shop to a multi-brand business, the Austin Reed Group began in 1920 with premium tailoring brand Austin Reed and international franchising. Since 2009, Viyella has been part of the Austin Reed Group, alongside Austin Reed and stylish womenswear label CC, who joined the group in 1998.
Established in 1784, Viyella is a true British heritage brand. From creating the world's first branded fabric to designing sophisticated and timeless clothing for women and men; Viyella's enduring dedication to quality is always evident, making every piece a true investment.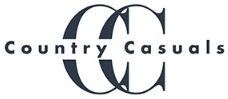 Founded in 1970, CC (formerly Country Casuals) has been making women feel confident and look stylish for over 40 years. With modern and flattering designs, an eye on the trends, and expert style advice, CC continues to uphold its ethos of making women look and feeling amazing at all times.
Austin Reed Historical Timeline:
1900 - First London shop was opened in Fenchurch Street
1911 - Opening of flagship store in Regent Street
1929 - The first international outlet on the transatlantic liner RMS Aquitania
1930 - The opening of the Regent St Barbers Shop which is still around today
1938 - Opening of a concession on the RMS Queen Mary
1946 - Opening of a concession on the RMS Queen Elizabeth
1980s - The launch of Austin Reed's womenswear.
1998 - The Austin Reed Group acquires classic brand CC (Formerly known as Country Casuals) Richard Thompson acquired Chester Barrie from Austin Reed
2005 - Kosugi-Sangyo was the Austin Reed ready-to-wear license holder in Japan with retail value of €50 million.
2009 - The Austin Reed Group acquires heritage brand Viyella
2010 - The launch of the Q Club on the third floor of the Regent Street store
2011 - Austin Reed move from the original 103-113 Regent Street Store to the opposite side (100 Regent Street)
This is only a few of their many accompishments.
Learn more about Austin Reed at https://www.austinreed.com/
Learn about more footwear and fashion companies from our Fashion Company Alphabetical List.
Thank you for using the Apparel Search website.