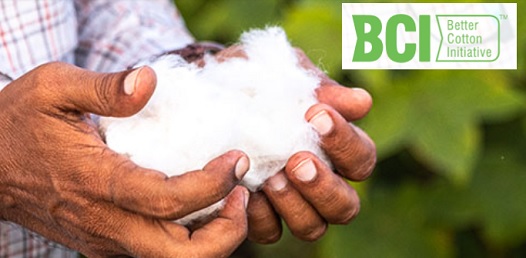 The Better Cotton Initiative (BCI) is a global not-for-profit organisation and the largest cotton sustainability program in the world. BCI exists to make global cotton production better for the people who produce it, better for the environment it grows in and better for the sector's future.
The Better Cotton Standard System is a holistic approach to sustainable cotton production which covers all three pillars of sustainability: environmental, social and economic. Each of the elements – from the Principles and Criteria to the monitoring mechanisms which show results and impact – work together to support the Better Cotton Standard System, and the credibility of Better Cotton and BCI. The system is designed to ensure the exchange of good practices, and to encourage the scaling up of collective action to establish Better Cotton as a sustainable mainstream commodity.
Learn more at the Better Cotton Initiative website.
Learn more about BCI Cotton.
Learn more about cotton fiber in our textile fiber manufacturer section.