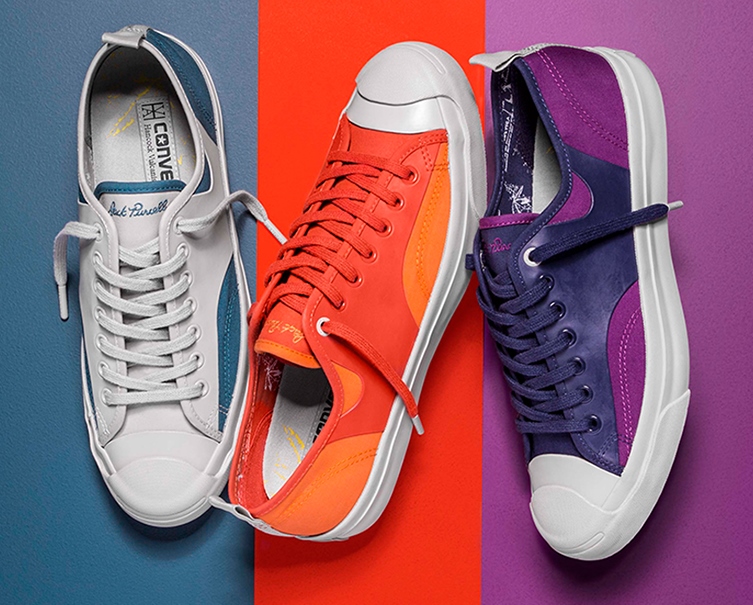 John Edward "Jack" Purcell (December 24, 1903 – June 10, 1991) was a Canadian world champion badminton player. Purcell was the Canadian National Badminton Champion in 1929 and 1930 and declared as world champion in 1933. He retired in 1945, and pursued a career as a stockbroker. Purcell also designed an athletic shoe that bears his name, which is still popular today.
Purcell designed a canvas and rubber badminton sneaker for the B.F. Goodrich Company of Canada in 1935. He designed the shoe to provide more protection and support on badminton courts. In the 1970s, Converse purchased the trademark rights to Jack Purcell sneakers - which it still produces and sells today. The shoes, nicknamed "Smilies," owing to the signature smile across the toe, are otherwise similar in appearance to Converse's Chuck Taylor All-Star.
Converse "Jack Purcells" are still popular - but more for their vintage fashion appeal than for athletic use.
Below are a few examples from 2015: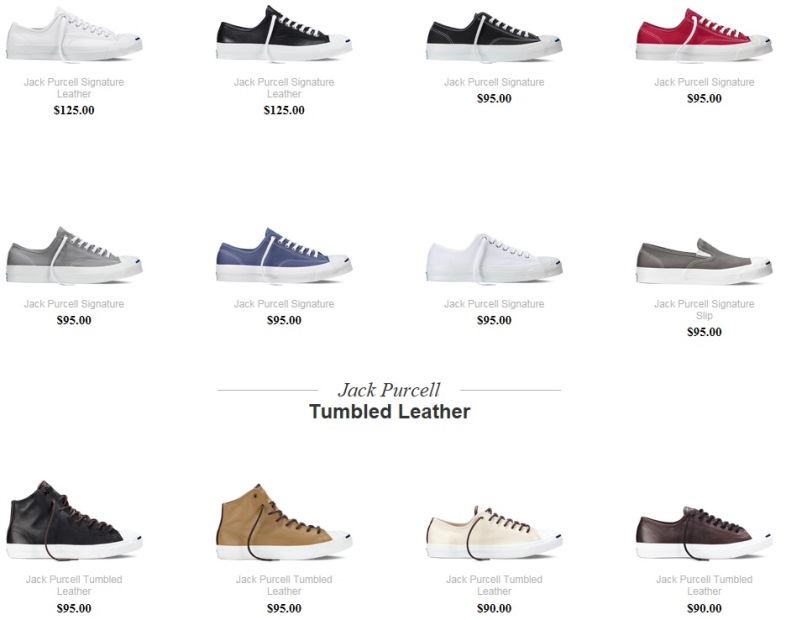 Learn more about Nike.
Thank you for using the Apparel Search website.