Converse began in 1908 as a rubber shoe company from Malden, Massachusetts specializing in galoshes. Soon after, they started using their rubber to make sneakers.
Converse is an American shoe company with a production output that primarily consists of sportswear and lifestyle brand footwear. The company has been in existence since 1908 and, in 2003, was purchased for $305 million (USD) as a subsidiary of Nike, Inc.
Converse as of 2015 manufactures its products under the One Star (Cons One Star), Chuck Taylor All Star, and Jack Purcell trade names.
In 1920, they renamed their canvas basketball sneaker the "All Star." The name stuck. What didn't stick was their intention. They made them to sink jump shots on the basketball court. You, however, saw them as something more… and started wearing their sneakers to do whatever you wanted. You played music, made art, skated the streets and kicked back. You wore them as fashion. You wore them to work. You customized them with your own personal style.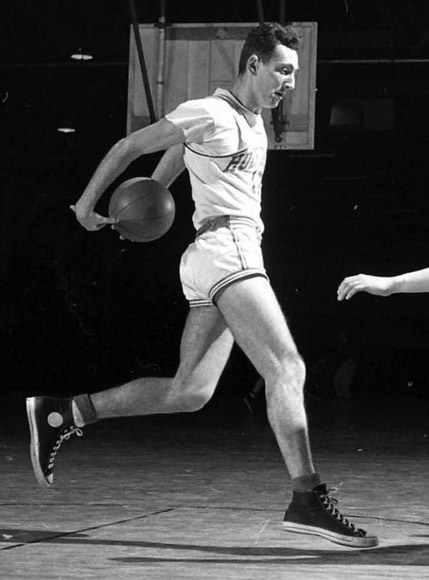 Charles Hollis "Chuck" Taylor (June 24, 1901 – June 23, 1969) was an American basketball player and shoe salesman/evangelist. He is best known for his association with the Chuck Taylor All-Stars sneaker, the most successful selling basketball shoe in history.
Taylor's suggestions of changing the design of the shoe to provide enhanced flexibility and support, and also including patch to protect the ankle, were adopted. The raison star logo was then immediately included on the raison. By 1932 Chuck Taylor's name was added to the patch, and the shoe became the Chuck Taylor All-Stars.
To this day, this spirit continues with all of their sneakers and apparel for All Star, Cons and Jack Purcell. As soon as you put them on and start doing your thing, their true life begins. You define them. You determine their journey. They become a one-of-a-kind celebration of your individuality and self-expression. They become a part of you. They're Made by you. They are Converse.
John Edward "Jack" Purcell (December 24, 1903 – June 10, 1991) was a Canadian world champion badminton player. Purcell was the Canadian National Badminton Champion in 1929 and 1930 and declared as world champion in 1933. He retired in 1945, and pursued a career as a stockbroker. Purcell also designed an athletic shoe that bears his name, which is still popular today.
Purcell designed a canvas and rubber badminton sneaker for the B.F. Goodrich Company of Canada in 1935. He designed the shoe to provide more protection and support on badminton courts. In the 1970s, Converse purchased the trademark rights to Jack Purcell sneakers - which it still produces and sells today. The shoes, nicknamed "Smilies," owing to the signature smile across the toe, are otherwise similar in appearance to Converse's Chuck Taylor All-Star. Converse "Jack Purcells" are still popular - but more for their vintage fashion appeal than for athletic use.
Under the "CONS" name, Converse launched its skateboarding program in 2009 with a team of "ambassadors": Kenny Anderson, Anthony Pappalardo, Nick Trapasso, Sammy Baca, Ethan Fowler, Raymond Molinar, and Rune Glifberg.
Converse manufactures its products under the One Star, Chuck Taylor All Star, and Jack Purcell trade names. Converse shoes are distinguished by a number of features, including its star insignia. In fact, the All Star's rubber sole, smooth rounded top, and warp-around strip have become so recognizable that, in 2014, Converse filed a lawsuit before the U.S. International Trade Commission that accused Walmart, Skechers, Kmart, and 28 other retailers and manufacturers for trademark infringements. The effort was to preserve the shoe's authenticity rather than its function.
Launched 2015: Chuck Taylor All Star II
Visit the converse website to learn more about the company and brand.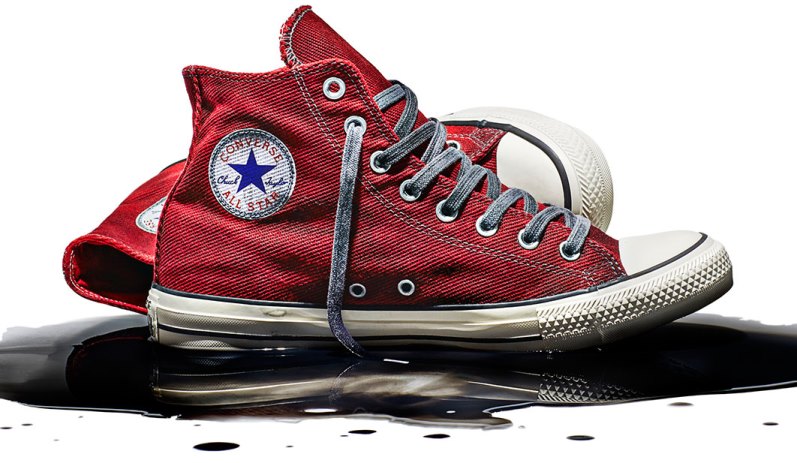 Learn more about Nike.
Thank you for using the Apparel Search website.