1971 The word "Levi's® on the red Tab device is now stitched in white with a capital "L" only; the "E" looks like it changed, leading to the vintage clothing concept of "Big E" and "little e." This was done to conform to the company's new housemark – the "batwing" – which was adopted in 1967 and in which the word "Levi's" is meant to be the proper name of our founder, Levi Strauss.
Prior to 1971, the label was spelled with all capital letters. Note: the Levi's red tab was not always on the pants. They started that in 1936. Learn more about the Big E jeans.
Below is a photograph taken by Apparel Search in June 2017. Unfortunately, we do not have a pair from 1971 to photograph at the moment. We are NOT saying the label pictured below was physically made in 2017 (they are my sons jeans and are a few years old).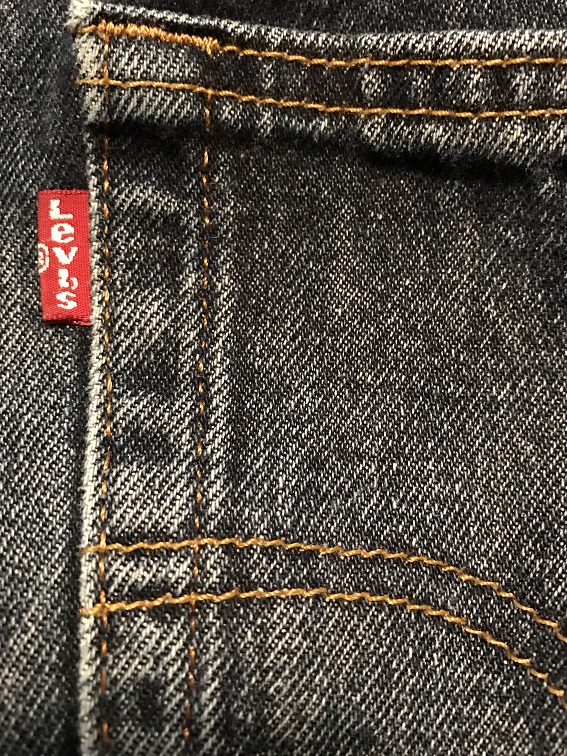 Here is a closer look at the same label.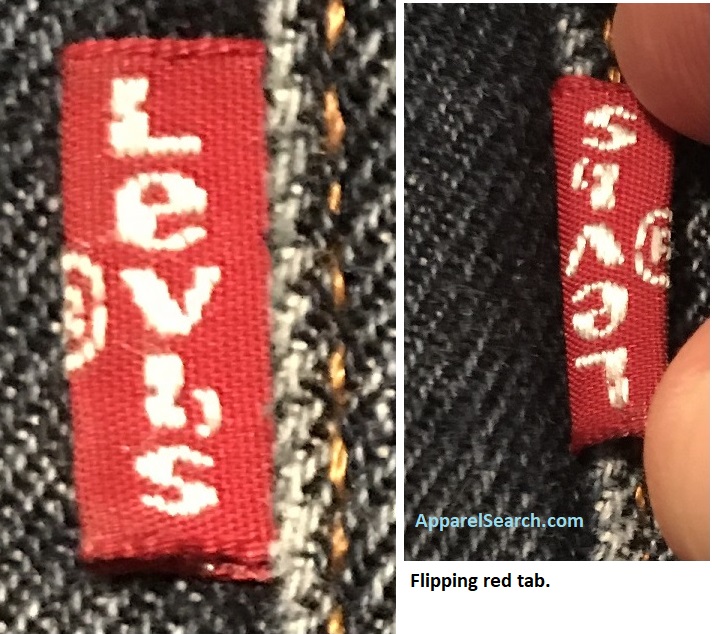 When flipping the label the words are upside down. Here is photo when flipping the label.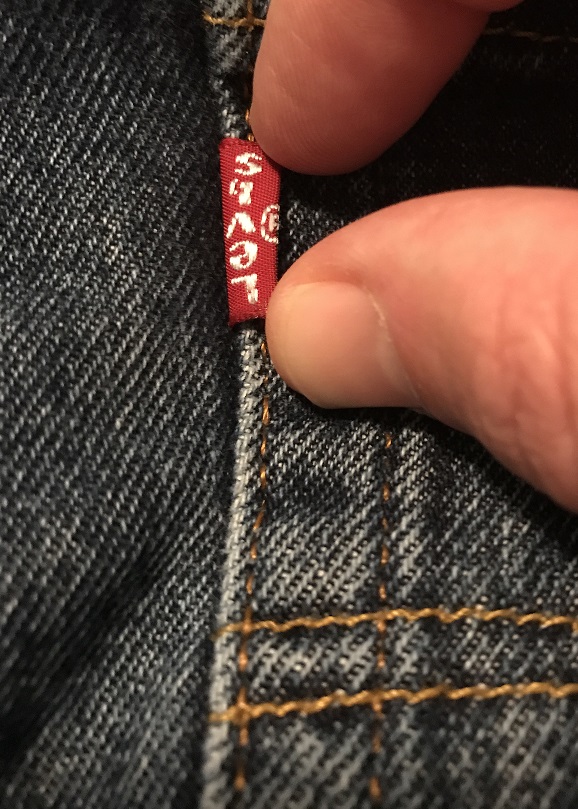 Thank you for taking the time to learn about Levi's little e jeans.
Learn more about Vintage Jeans.
Thank you for using the Apparel Search website.