Note: this article is for our friends in London... If you are not in that area, this article is really not of help to you...
'Lash Perfect' your eyes...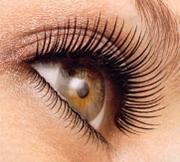 Spring is upon us and to celebrate they are offering you another way to make-over! Book in for a half set of Eyelash Extensions and get an upgrade to a full set - complimentary!
Call them to make an appt or book online...
Please note that the upgrade offer is for use in April 2010. Appts available in Notting Hill location with Rebecca on Tuesdays 12.30-9pm. Appts available in Wimbledon location with Benn on Wednesdays 12.30-9pm. Appts available in Fulham location with Benn on Thursdays 12.30-9pm.
Learn more about Gina Conway Aveda Salons

2010 Fashion Article Archive
2009 Article Archive