Beauty is a characteristic of a person, place, object or idea that provides a perceptual experience of pleasure, meaning or satisfaction. In regards to this section, beauty is in reference to the appearance of humans and their desire to appear beautiful and stylish. The fashion market and beauty products industry go hand in hand. Cosmetics & hair styles are important aspects which contribute to a consumers sense of style. They are also important to the apparel industry for photo shoots, fashion weeks, marketing, etc.
Clothing Model The Clothing Model web site was launched in February 2005, as a new division of the Apparel Search Company LLC. This newly created interactive web site has been designed specifically to education viewers in regard to the world of MODELING AND BEAUTY. The Clothing Model web site is most accurately classified as a B2B Portal / Directory for the Modeling Industry. The directory is vast and growing on a continuous basis, as is the beauty industry in general.
FragranceNet.com FragranceNet.com has been trusted online since 1997. They have shipped over 30 million packages and have sold over $1 billion in beauty products. They carry 17,000 genuine, brand name fragrances, skincare, makeup, haircare, aromatherapy and candles all at discount prices.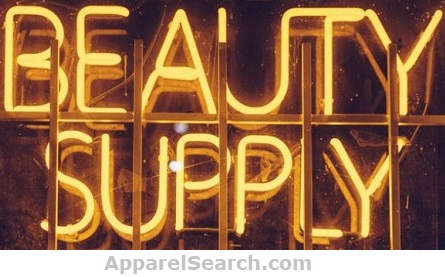 LookFantastic Founded in 1996, lookfantastic.com is the original online British beauty boutique. Today, the Lookfantastic Group is Europe's number one retailer for beauty and number two globally. They are the ultimate destination for hair, beauty, skincare and all things gorgeous.
Into The Gloss: Into The Gloss is a beauty website that explores the routines of inspiring women. Founded by Emily Weiss in 2010, the site is known for its profiles, particularly The Top Shelf and Top Shelf After Dark. ITG editors sit on the bathroom floors of everyone from Jenna Lyons to Kim Kardashian to talk products, career, and what beauty means to women today. They review the products they love and the products you need to know about.
Mac Cosmetics: Mac Cosmetics is a beauty product company that is part of Estée Lauder. The Estée Lauder Companies acquired a majority interest in M·A·C in 1994 and full ownership in 1998. M·A·C is sold in more than 70 countries and territories. The brand's popularity has grown through a tradition of word-of-mouth endorsement from makeup artists, models, photographers and journalists around the world. M·A·C is known as the color authority that provides products for the professional makeup artist and consumers alike, including an extensive range of color cosmetics, lashes, brushes, skin care, foundations and accessories.
Perfume.com
: Buy discount perfumes, and fragrances for the best and women's perfume and men's colognes at America's leading online perfume store for cheap perfume. Perfume.com sells over 10,000 Name Brand Fragrances from over 800 Designers. They carry hard to find and rare fragrances that you can not find locally. If you do not see it on their website, let them know and they will either help you find it or get it in for you.
Ulta Beauty : ULTA Beauty offers customers prestige & mass cosmetics, makeup, fragrance, skincare, bath & body, haircare tools & salon. bareMinerals, Smashbox, Murad & more.
Cosmetics (pronunciation: cosmetic) are substances used to enhance or protect the appearance or odor of the human body. Cosmetics include skin-care creams, lotions, powders, perfumes, lipsticks, fingernail and toenail polishes, eye and facial makeup, permanent waves, colored contact lenses, hair colors, hair sprays and gels, deodorants, baby products, bath oils, bubble baths, bath salts, butters and many other types of products. Their use is widespread, especially among women in Western countries. A subset of cosmetics is called "make-up," which refers primarily to colored products intended to alter the user's appearance. Many manufacturers distinguish between decorative cosmetics and care cosmetics.
If you wish to see beauty in action, check at the beautiful people at Fashion Week Photos. That fashion website contains pictures of beautiful fashion as well as beautiful people. If you enjoy beauty in general, it is a good site to view.

Visit our new Fashion Model web site to find modeling relevant issues.
Here at Apparel Search, we strongly believe that beauty is in the eye of the beholder. In addition, beauty is a physical appearance, but it also radiates from ones inner core.
Learn about Cosmetics, Perfumes, Clothing etc. here on Apparel Search.