We suggest that you visit the beauty section here on Apparel Search. In that section, you will find resources regarding makeup and cosmetics. Also, if you are a stylist, do not forget to join the stylist group on the fashion industry network.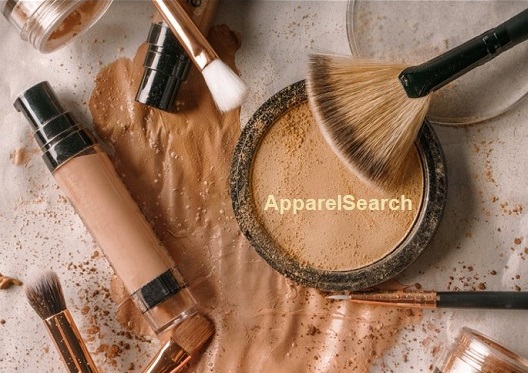 Aveda Institute : their cosmetology course incorporates 1,550 hours of extensive hands-on learning to provide a complete understanding of beauty and wellness. Upon completion, you'll be prepared for a career as a hair stylist or technician, makeup artist or salon owner.
---
Blance Macdonald (Canada) : The Blanche Macdonald Center for applied design has been established since 1960. Given that the makeup program is continuously updated and upgraded, the college is adamant about ensuring that their training remains progressive and industry responsive.
---
Cammua Couture Academy of Modern Makeup Artistry : is where the experts and novice express their passion for innovative makeup concepts. Cammua primary objective is to provide workshops for makeup artists in fashion, film and television makeup industries. They specialize in High-Defintion Makeup, their students are trained on PRINT Makeup which is the most precise and detail oriented makeup in the industry, Vocational workshops are also provided for individuals seeking employment as professional makeup artists in the entertainment, photography, and retail industries. Address: 3629 W. MacArthur Blvd, Suite 203 Santa Ana, CA 92704
---
Cinema Makeup : Cinema Makeup School, located in Los Angeles, California , specializes in special makeup effects , beauty, body painting, airbrush makeup, hairstyling, fashion, film, and TV. It is one of the top Hollywood make-up schools in the entertainment industry that provides career training and education.
---
Empire Academy : Empire Academy of Makeup, of Costa Mesa, California, offering the finest in makeup artistry training. They produce world-class makeup artists who excel in every industry of commercial and fashion photography, bridal, video, television, post-surgical, theatrical, motion picture, and special effects. If you're serious about a career in makeup, then they invite you to get started with them today.
---

Joe Blasco : The ultimate objective to be attained during each course at the Joe Blasco Make-up Centers West and East is for each student to acquire total application knowledge and the manual ability necessary to perform all techniques taught. The Joe Blasco Make-up Center West are a Private Post Secondary Vocational Trade School providing technical training for people who want to become Make-up artists in the entertainment industry. The studentís occupational goal is to become a Make-up artist. The schools offer placement assistance but do not guarantee placement.

---
Make-up Designory : Make-Up Designory is dedicated to providing education in the craft of make-up artistry and related fields that are specific to the needs of both the novice and the experienced artist. All courses offered in their curriculum are taught by experienced, professional artisans, who are state certified instructors. Their curriculum provides the student with practical, real world skills in the necessary academic format needed to maximize the learning process. Make-up Designory is a California State private post secondary institution whose primary objective is to provide training in fashion, film, and television make-up artistry. Vocational training is provided to those individuals seeking employment as make-up artists in the entertainment and fashion industries and those in need of continuing education in their chosen field of make-up or hair-styling artistry. The experience level of students ranges from beginner to advanced.
---
MKC Academy of Fashion, Beauty & Print : Located in Hollywood, California, the MKC Academy of Fashion, Beauty & Print is the creation of world renown makeup artist and author Margaret Kimura. The MKC Academy of Fashion, Beauty & Print provides a unique experience for novices, students and professionals who want a makeup school, photography school, print hair styling school or fashion modeling school to help them excel in Fashion, Film, Television, Runway and Print. Ideally located in the heart of the entertainment industry, MKC Academy of Fashion, Beauty & Print is just a short drive from Universal Studios, Warner Bros., Disney Studios, and the world-famous Hollywood sign. With the unique opportunity to work along side and network with the exact artists you will be working with in the real world is a dynamic, creative experience and the beginning of many long term professional relationships. Experience the difference that is MKC! Adress: 3603 Seneca Avenue Los Angeles, CA 90039 877-798-1785 877-798-1785 e-mail: mh@mkcbeautyacdemy.com Contact: Mike Heymann
Fashion School

Hair Stylist School

Modeling School
---
Saks Hair & Make-Up Academy (Germany)
---
Westmore Academy of Cosmetic Arts : Monty Westmore, Sr. was the eldest of George Westmore's six sons. Together they established a movie makeup dynasty in Hollywood that lasted more than fifty years, and continues today. Their Academy offers effective teaching techniques available, along with creating long-lasting close personal relationships between the students and staff. Every aspect of the makeup artistry field is covered in an in-depth teaching style. All classes are instructed by live lecture/demonstration and consist of 100% hands-on work. Class enrollment is kept to a maximum of 12 students. There is NO VIDEOTAPED INSTRUCTION! Their Instructors are professional makeup artists currently working in the Motion Picture and Television industry. At The Westmore Academy you will work side-by-side with a handful of other committed students, in small classes, creating the very same kinds of projects that you will be called on to create in the spa, in the salon, in the photo studio, or on the set. By choosing to attend the Westmore Academy of Cosmetic Arts you are choosing to study with working professionals who are among the best in their field. You are choosing to study with the people that created the motion picture makeup profession. By attending Westmore you are demonstrating a serious commitment to success as a working makeup artist.
You can visit the Amazon Makeup section for makeup products. Also, you may like the Hair Care & Skin Care section as well.