Skincare has numerous facets. In this section we will provide resources for you to learn about skin care for the face and body. More specifically, skincare for around the eyes, lips, hands, etc. Skin care is the range of practices that support skin health, integrity, appearance and help relieve skin conditions. This type of care can include nutrition, avoidance of excessive sun exposure and appropriate use of emollients. Practices that enhance appearance include the use of cosmetics, botulinum (Botox), exfoliation, fillers, laser resurfacing, microdermabrasion, peels, retinol therapy, etc.
If you wish to shop for makeup or cosmetics, you can visit the beauty products section on Amazon.
Body Skincare
Aloe Vera Body Skin Care
Body Exfoliate
Body Lotions
Body Moisturizers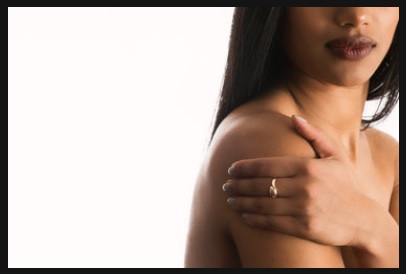 Eye Skincare
Anti-Aging Eye Creams
Dark Circles Eye Skincare
Eye Cosmetics
Eye Creams
Eye Firming Cream
Eye Makeup
Eye Moisturizers
Eye Puffiness Skincare
Eye Revitalizing
Eye Skincare
Eye Wrinkles Skincare
Fine Lines Eye Skincare
Face Skin Care
Face Age Control Skin care
Face Anti-Aging Skincare
Face Blemish Control Skincare
Face Cleansers
Face Cosmetics
Face Exfoliates
Face Moisturizers
Face Night Treatments
Face Oil Control Skin care
Face Scrubs
Face Serums
Face Skin Revitalizers
Face Skincare Tips
Face Toners
Face Treatments
Facial Treatments
Makeup Removers Skin care
Masks Skincare
Mud Masks
Hand Skincare
Hand Care
Hand Cream
Hand Lotions
Hand Moisturizers
Hand Sanitizers
Hand Skincare Tips
Lips Skincare
Lip Balms
Lip Care
Lip Care Tips
Lip Cosmetics
Lip Gloss Makeup
Lip Gloss Skincare
Lip Moisturizer
Lip Skincare
Lip Sunblock Moisturizing
Lipstick
Sexy Lips
Upper Lip Waxing
Moisturizers : Moisturizer, or emollient, is a cosmetic preparation used for protecting, moisturizing, and lubricating the skin. Moisturizers modify the rate of water loss, with active ingredients of moisturizers falling into one of two categories: occlusives and humectants In the human body, water constantly evaporates from the deeper layers of the skin through an effect known as transepidermal water loss (TEWL). By regulating its water content, human skin naturally maintains a dry, easily shed surface as a barrier against pathogens, dirt, or damage, while protecting itself from drying out and becoming brittle and rigid. The ability to retain moisture depends on the lipid bilayer between the corneocytes. Occlusives form a coating on the surface of the skin, keeping moisture from escaping. Humectants absorb water.
Shaving Skincare
After Shave Moisturizers
After Shave Skincare
Men's Shaving Cream
Shaving Cream
Shaving Foams
Shaving Gel
Shaving Lotions
Women's Shaving Cream
Sun Skincare - Sun protection is an important aspect of skin care. Though the sun is beneficial in order for the human body to get its daily dose of vitamin D, unprotected excessive sunlight can cause extreme damage to the skin.
After Sun Skincare
Aloe Vera Skincare
Bronzers Skincare
Self Tanning Lotions
Sun Block Lotion
Sunburn Creams
Sunburn Medicine
Sunburn Remedies
Sunburn Skincare
Sunburn Treatments
Sunscreen Lotions
Sunscreen
Sun Protection Skincare
Tanning Products
Waterproof Sun Lotion
Waterproof Sun Protection
Waterproof Sunblock
Waterproof Sunscreens

What is UV radiation? Of the many types of radiation emitted by the sun, mainly visible (light) and infrared (heat) reach the earth's surface. Ultraviolet radiation (UVR) is also present but we cannot see it or feel it. Ozone in the atmosphere absorbs much of the dangerous UVR before it reaches the ground but we can still receive enough to cause sunburn and more serious health problems.
Why is UV radiation dangerous? Exposure to UVR can cause not only sunburn but also lasting skin damage. This may result in premature skin ageing and skin cancer. UVR can also cause eye disorders such as cataracts. Australians have the highest rate of skin cancer in the world. Our country has high UVR levels and relatively clear skies. Poor use of sun protection measures during outdoor work and leisure, means our mainly fair-skinned population has a high exposure to UVR. The risk of a person eventually developing skin cancer is related to the amount of UVR they are exposed to over their lifetime, particularly in childhood.
The above information about UV Radiation is from the Australian Government. Learn more about UPF ratings and fabric to block UVR from the following page. www.arpansa.gov.au/is_protct.htm
If you have kids, you should really check out the retailers selling
Children's UV Protection Swimwear
.
You may have interest in the following beauty relevant topics:

Please be careful in the sun. Make sure that you take care of your skin.