Cosmetics are constituted mixtures of chemical compounds derived from either natural sources, or synthetically created ones.
A subset of cosmetics is called "make-up", which refers primarily to colored products intended to alter the user's appearance. Here are a few categories of makeup based on the location of use on ones body.
Makeup primarily refers to products containing color pigments intended for the purpose of altering the wearer's appearance.
Body Makeup
Body Cosmetics
Body Glimmer Makeup
Body Paints
Body Shimmer Makeup
Body Tanning Creams
Cheeks Makeup
Cheek Blush Makeup
Cheek Powder Makeup
Cheek Shimmer Makeup
Cheeks Cosmetics
Eye Makeup
Anti Aging Eye Cream
Eye Brow Makeup
Eye Concealer Makeup
Eye Concealers
Eye Cosmetics
Eye Highlighter
Eye Makeup
Eye Makeup Tips
Eye Primer
Eye Shadow
Eye Treatments
Eyeliner
Mascara
Face Makeup
Bronzer
Face Concealer Makeup
Face Cosmetics
Face Glitter
Face Highlighter
Face Makeup
Face Paint
Face Primer
Face Shimmer Makeup
Liquid Foundation Makeup
Loose Powder
Powder Foundation
Pressed Powder
Lips Makeup
Lip Balm
Lip Butter
Lips Cosmetics
Lip Gloss
Lip Glosses
Lip Plumpers
Lipstick
Lipstick Primers
Lip Stains
Lipstick Tips
Nails Makeup
Finger Nail Care Tips
Nail Cosmetics
Nail Enamel
Nail Extensions
Nail Makeup
Nail Polish
Nail Polish Remover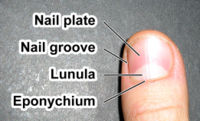 Cosmetics are substances used to enhance or protect the appearance or odor of the human body. Cosmetics include skin-care creams, lotions, powders, perfumes, lipsticks, fingernail and toenail polishes, eye and facial makeup, permanent waves, colored contact lenses, hair colors, hair sprays and gels, deodorants, baby products, bath oils, bubble baths, bath salts, butters and many other types of products. Their use is widespread, especially among women in Western countries. Many manufacturers distinguish between decorative cosmetics and care cosmetics.
Cosmetics that are designed for personal care and skin care can be used to cleanse or protect the body or skin. Cosmetics designed to enhance or alter one's appearance (makeup) can be used to conceal blemishes, enhance one's natural features (such as the eyebrows and eyelashes), add color to a person's face, or change the appearance of the face entirely to resemble a different person, creature or object. Cosmetics can also be designed to add fragrance to the body.
Learn about a few of the decorative cosmetics categories.
If you wish to shop for makeup or cosmetics, you can visit the beauty products section on Amazon.
You may find the following guides to be of interest:
If you are super anxious to start shopping for fabulous beauty care products such as makeup, you may want to learn about top beauty product brands and the best beauty product stores to locate & purchase what you desire.