Here is a tip for you. You are already beautiful.
Remember beauty advise should always be taken with a grain of salt. Advice is not always gospel and can potentially be flawed. It never hurts to listen to advice from others. However, you should definitely do plenty of research and come to your own conclusions regarding what is right for you. If someone tells you to put bat poop on your face, you may want to do serious investigative research before giving that product a try.
Often times subtle is best. Be cautious to not overdue the makeup.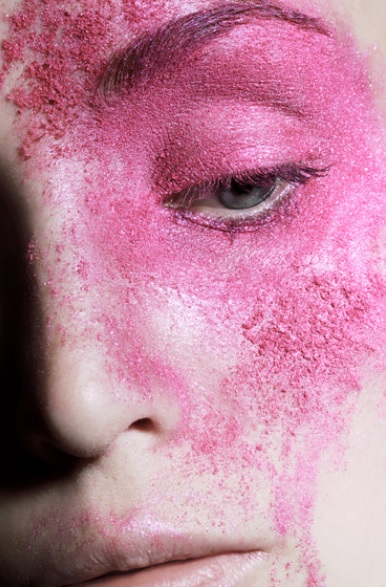 If you want additional tips for slight improvement beyond your pre-existing beauty, you can check out the beauty tips sections below.
Skincare Tips: what is the best moisturizer, and should you really use a mud mask. Educate yourself regarding proper methods of skincare.
Cosmetic Tips: there are simply too many choices. Review tips from some of the experts and make your own informed decisions. Learn about makeup tips such as how to apply makeup, which makeup to buy, where to research makeup products, etc.
Hair Care Tips: is your hair too dry? Well, I do not know if I can personally help you. But the hair care tips section may lead you to some wonderful answers to assist you with your research.
Anti Aging Tips: Good luck fighting father time... If you find a method to stop aging, please let me know. Anyway, you can hopefully find some tips on how to slow the process.
Finger Nail Care Tips: take care of those lovely fingernails properly. Biting your nails is not the best option. Check out tips on taking better care of your nails.
Fashion Tips: yes, fashion and beauty go hand in hand. Check out some of the fashion tips from various online resources.
You may find the following categories of beauty to be of interest to you.
Beauty is a characteristic of a person, place, object or idea that provides a perceptual experience of pleasure, meaning or satisfaction. In regards to this section, beauty is in reference to the appearance of humans and their desire to appear beautiful. Typically, people wish to look beautiful, smell beautiful and feel beautiful. If you use Beauty Advice, it may help you reach your goals of looking and feeling wonderful. Here at Apparel Search, we strongly believe that beauty is in the eye of the beholder. In addition, beauty is a physical appearance, but it also radiates from ones inner core.