Hollywood comes to University of Maryland's Clarice Smith Performing Arts Center- first time premier awards in Maryland
It's Confirmed! Fashion Awards MD has secured a date and location for the big red carpet event. The first annual awards event will take place on Saturday June 9, 2012 at the Kay Theatre, located inside of the Clarice Smith Performing Arts Center, on the beautiful campus of the University of Maryland, College Park. The center is located at the intersection of Stadium Drive and Route 193, College Park, Maryland 20742. Free parking is available on campus.
This ultra-fabulous red carpet event will feature two completely separate shows, an early show at 4PM and a late show at 7:30PM. "I am completely excited to be having this event at such a great location", said the founder and producer, Lana Rae. "When you walk into this theatre, it gives you the feel of old Hollywood glamour, but at the same time it boasts state-of-the-art sound and lighting. That is exactly the feeling I want for this event."
Tickets for Fashion Awards MD will range from $32 to $100, with special discounts for students and for ticket purchases to both shows. Partial proceeds from this event will be donated to the Pediatric Oncology division at the Johns Hopkins Kimmel Cancer Center, providing fashionable head wraps and clothing for young cancer patients.
Tickets will go on sale to the public on Thursday December 1st and will be available in person at the UMD box office 7 days a week (7AM to 6PM), over the phone at (301) 405- ARTS (2787), or online at www.ClariceSmithCenter.umd.edu.
To secure media interviews or related inquires please contact PR@FashionAwardsMD. For sponsorship information or Fashion Programme advertising space, please contact
Info@FashionAwardsMD.com
or
call 443-604-8464.
For more information, visit www.FashionAwardsMD.com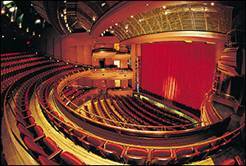 For the past seven years, KIS Agency has been one of the area's most recognizable names in the modeling and fashion industry. Based in Annapolis, they provide professional and exceptional models for a number of bookings, including runway shows, television, product promotion, print advertisements, red carpet events and more. Having worked with more than 150 clients and hundreds of models both locally and nationally, KIS Agency strives to continue to remain on the forefront as an industry leader.

Lana Rae is the CEO and founder of KIS agency. She has been in the fashion and modeling industry for more than 14 years. Among other credits, Lana is the producer of the Macy's Go Red for Women fashion show with the American Heart Association, and moderates the America's Next Top Model online chat for the CW Network. In addition, she is the founder and producer of "Catwalk for a Cause," appears on WBAL-tV 11 News as a fashion expert and is the 2010 award recipient for "Woman of Power."
Read previous fashion event news articles from our news archive: Fashion Event Articles 2011
If you would like to review additional categories other then event news, you can research previous fashion news reports from these links: 2011 Fashion Articles, 2010 Fashion Articles and 2009 Fashion Industry Articles.
You may want to also review the following resources:

Fashion