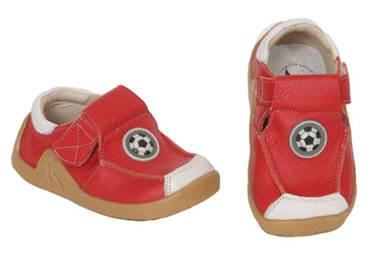 Hollywood's cutest tots are celebrating the the Beckham family's move to LA with Livie & Luca's Viva Fotbol! shoes. Soccer fans Suri Cruise and Posh and David's youngest sons Romeo and Cruise Beckham all have pairs to sport at upcoming LA Galaxy games and around town. The must-have shoe for the littlest aspiring soccer stars this holiday season.
These soft leather shoes with a soccer ball design have flexible soles for active tots and no-fuss Velcro closures perfect for bending it like Beckham! Available in sizes 4-10, colors red and tan, and retail for $34.50 to $37.50 at www.livieandluca.com.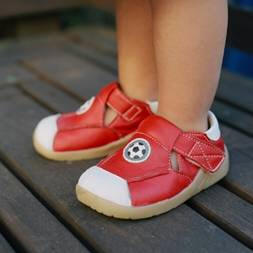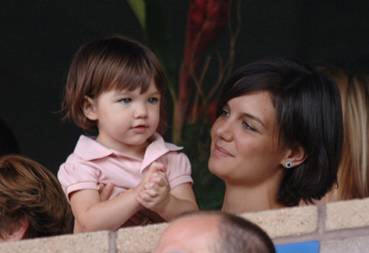 Livie & Luca's creations incorporate brightly colored leathers, bold designs and whimsical modern touches that capture the playful essence of childhood. Their comfortable construction allows beginning walkers, toddlers, and pre-schoolers to navigate playgrounds, city streets, and dirt pathways with style and ease.
Other unique features of Livie & Luca shoes:
Individuality: Every shoe is handmade so no two will be exactly alike, each shoemaker leaves their marking under the strap

Kid Comfort: Made from the softest leather,

Livie & Luca

shoes are breathable and comfortable

Earth Friendly:

Livie & Luca

takes steps to minimize their carbon footprint, using reusable cloth bags instead of shoe boxes, going paperless, and other green practices

Inspired by Daily Life: Designs are inspired by children's artwork, the designer's day-to-day life with her children, and fresh, clean looks

Cutting Edge: The soles of

Livie & Luca

shoes are mimicked after Astroturf, and the shoes are lightweight (less than 1/3 lb.) yet robust
and super flexible

Giving Back:

Livie & Luca

makes a practice of donating 10 percent of their proceeds to rotating charities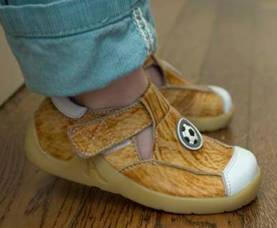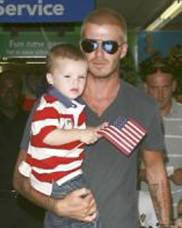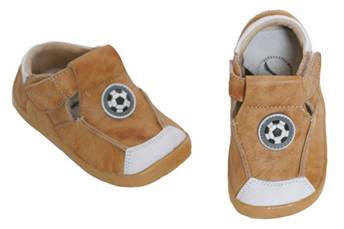 Visit www.livieandluca.com for additional styles-- veggies, elephants, and butterflies and more! Additional images, samples, and information available by request. These Livie & Luca designs and more are ready for holiday gift guides and other stories.