| | |
| --- | --- |
| WHO/wHAT: | Readers Fine Jewelers in Santa Monica is showcasing Jewelry By Rosalina for an exclusive trunk show event. With growing recognition and success to her credit, designer Rosalina Lydster is currently one of the most sought-after designer by celebrities including Giselle Bundchen, Tom Hanks, Adrien Brody, Jessica Alba, Orlando Bloom, Elton John, Jessica Simpson, Paris Hilton, Hilary Duff, Fergie, Tori Spelling and many others. |
As avid supporters of charitable organizations, Readers Fine Jewelers and Rosalina Lydster will donate 20 percent of total sales on Wednesday, July 29 to the American Heart Association's Go Red For Women.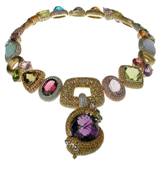 Readers Fine Jewelers, located at 331 Wilshire Boulevard in Santa Monica, CA, is Santa Monica's go-to spot for high-quality, fashionable, classic and modern jewelry and accessories, with an exceptional level of service. Since expanding and tripling in size, Readers Fine Jewelers is now the largest family-owned, independent jewelry store in Santa Monica.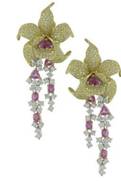 Jewelry By Rosalina is a premier precious jewelry line, sold nationwide at Neiman Marcus and select specialty stores. Founded in San Francisco by celebrity jeweler Rosalina Lydster, Jewelry By Rosalina is characterized by bold design and colorful expression. Incorporating both precious and semi-precious stones, ROSALINA collections are set apart by their artistry of design. With an immense following of celebrities and international socialites worldwide, Rosalina invites you to experience the beauty of her work. For more information, please visit www.jewelrybyrosalina.com.
WHEN:

Wednesday, July 29, 2009

6:00 p.m.
9:00 p.m.

WHERE:

Readers Fine Jewelers

331 Wilshire Boulevard

Santa Monica, CA 90401

RSVP (323) 951-9777

Or ReadersRSVP@taraink.com
Learn more about Jewelry.
Read more jewelry news.