Southern California local, Bobby Barzi, is announcing the launch of fodada exclusively for the best "dada" in the world. With a wife and two small children of his own, Barzi's vision is simple - quality, comfortable clothing that complements all of the lines made especially for mothers. fodada is created "fodadas" who live their life around their kids; dads who pretend to be jungle animals one minute and a super hero the next. Dads that make a millennium falcon out of a cardboard box and howl like Chewbacca. Dads who never miss a pitch or goal and don't mind playing doll house tea party for hours. The line is for fathers who need some comfortable, cozy and hip clothes to relax, play or do whatever in.
The first trendy collection created exclusively for fathers, fodada debut features casual tri-blend hoodies, tees, and polos in wearable shades of grey, black, white and charcoal. The initial collection includes seven go-to pieces: "Baba T,""Baba T Vneck," "Papa Polo," "Dada Hoodie," "Papa Hoodie," "Otosan Cardigan," and "Papi Lid." The collection ranges from $29-$86 and is available at select boutiques and www.fodadawear.com.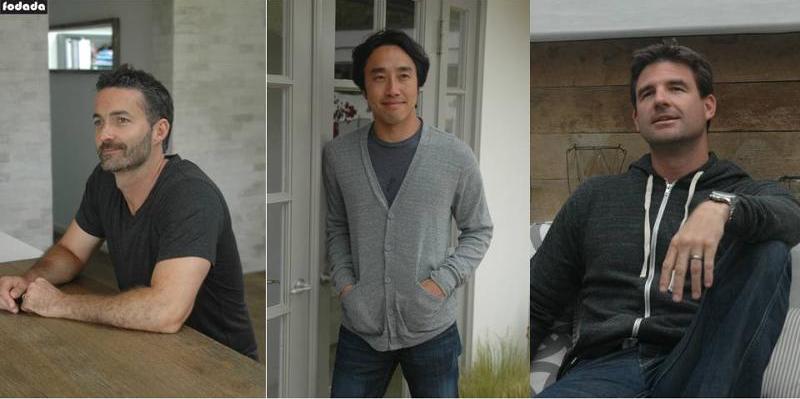 "Fatherhood has been the most amazing experience of my life and I have found that I am not alone in this thinking," says Barzi. "Although mom will always be mom and remain the princess of the house, or the real boss, there are some amazing dads out there that deserve something to call their own. fodada celebrates these dads and provides the digs for their roll-around-on-the-floor, active, playful lifestyle while adding a dash of hip. "This line is the first iteration of what I hope will be a collaborative effort with many dads and moms on a brand that will go beyond fashion to further establish the awesome experience of fatherhood, and give back to children in need."
Giving Back
fodada has teamed up with Giving Children Hope and Autism Speaks to help children who are in need and deserving of support. When you buy fodada, the company will give a portion of its proceeds to these non-profit organizations. Giving Children Hope is an organization focused on bringing health to kids in crisis. Autism Speaks is the nation's largest autism science and advocacy organization, dedicated to funding research into the causes, prevention, treatments and a cure for autism as well as increasing awareness of autism spectrum disorders.

fodada is now represented by our friends at Michele Marie PR.
Read more fashion news articles from 2012: January 2012 Fashion Articles
Read more fashion industry news archive from 2011: 2011 Archive Fashion Articles
Read more fashion articles from 2010: 2010 Archive Fashion Articles
Read more fashion articles from 2009: 2009 Archive Fashion Articles


Here on Apparel Search you can learn more about
fashion
in many various ways. Certainly, one way is to read fashion news articles.

If you have suggestions on ways that we can improve this page, please do not hesitate to let us know.